An hour outside of Sue Ste Marie, Pancake Bay Provincial Park sits on a quiet and protected bay of Lake Superior. The sprawling 3km sandy beach is quiet and offers ample opportunity for kayaking, canoeing, swimming, and other water activities in the bay's quieter, protected waters. Pancake Bay Provincial Park has over 320 campsites with modern and clean camping facilities.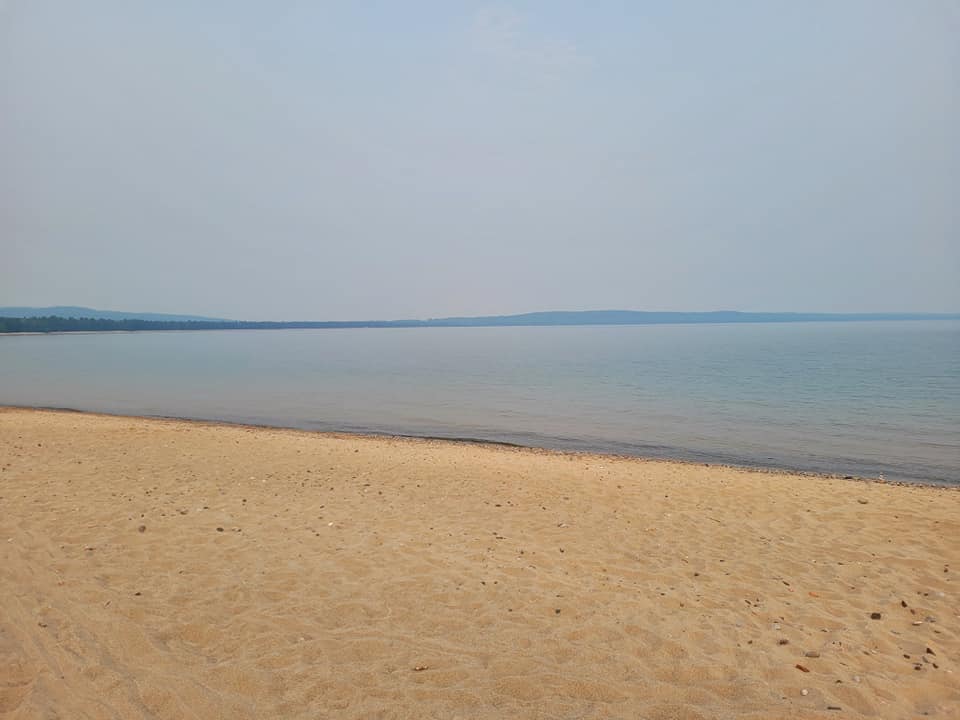 The bay's unique name comes from the area's historical roots as a last stop for travellers during the fur trade, at which point they'd have nothing left to eat onboard but pancakes.
Two trails offer spectacular views of the Bay, Lake Superior, and the vibrant brush surrounding it. The Pancake Bay Nature Trail, which offers a relaxed 3.5 km shoreline hike, and The Lookout Trail, a 14 km hike to the Edmund Fitzgerald Lookout and back. At the lookout, you can view the entire bay, all the way across to Whitefish Point. This stretch of water is known as 'The Graveyard of the Great Lakes', and is where the Edmund Fitzgerald sunk (among other vessels).
Pancake Bay is a hidden gem among Canadian parks, and one of the best ways to see Lake Superior, both from afar and on its sandy shorelines. More information on the Park can be found on their official website.