Newfoundland is becoming increasingly popular with travelers, and with good reason. This easternmost Canadian province is home to breathtaking scenery, unique wildlife, and friendly natives making it the ideal place to visit. Here are the best places to go in Newfoundland, and Newfoundland's top tourist attractions.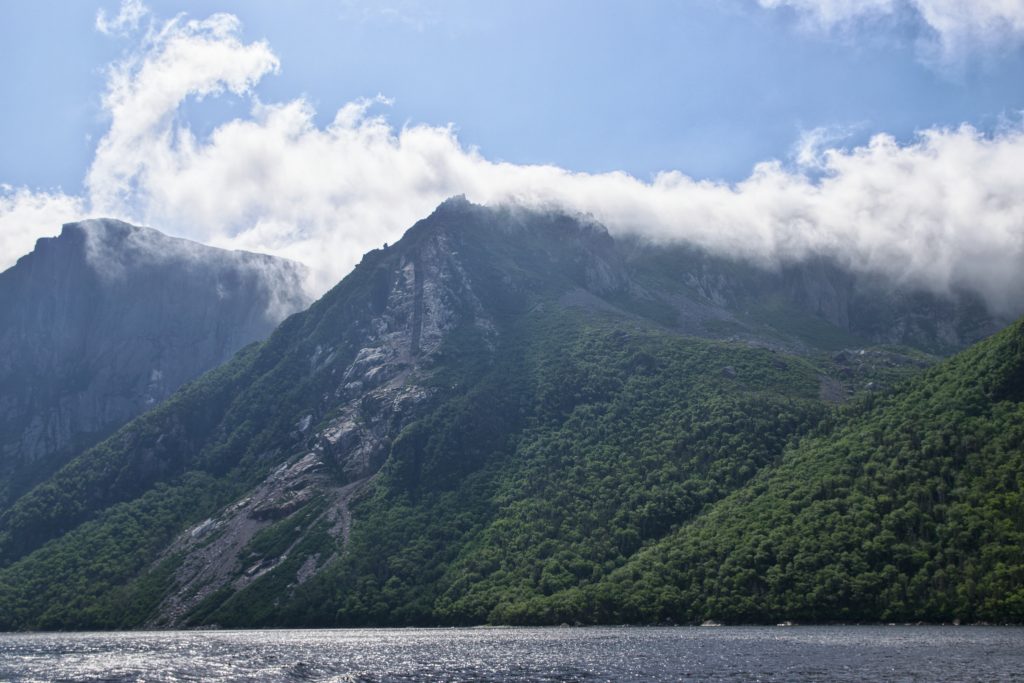 Gros Morne National Park
Gros Morne National Park in eastern Canada is known for its fjords, mountains, forests, and unique wildlife. A popular attraction in Newfoundland, this area offers hiking trails as well as boat tours to the dramatic fjord at Western Brook Pond. Rock-climbing, canoeing, swimming, and fishing are also popular activities.
This park is a designated UNESCO World Heritage Site and is home to some of the oldest mountains on the planet, the Long Range Mountains. The park is also known for its unique geology. At Tablelands, a large piece of the earth's mantle was thrust to the surface by the collision of tectonic plates millions of years ago. It's a great place for hiking.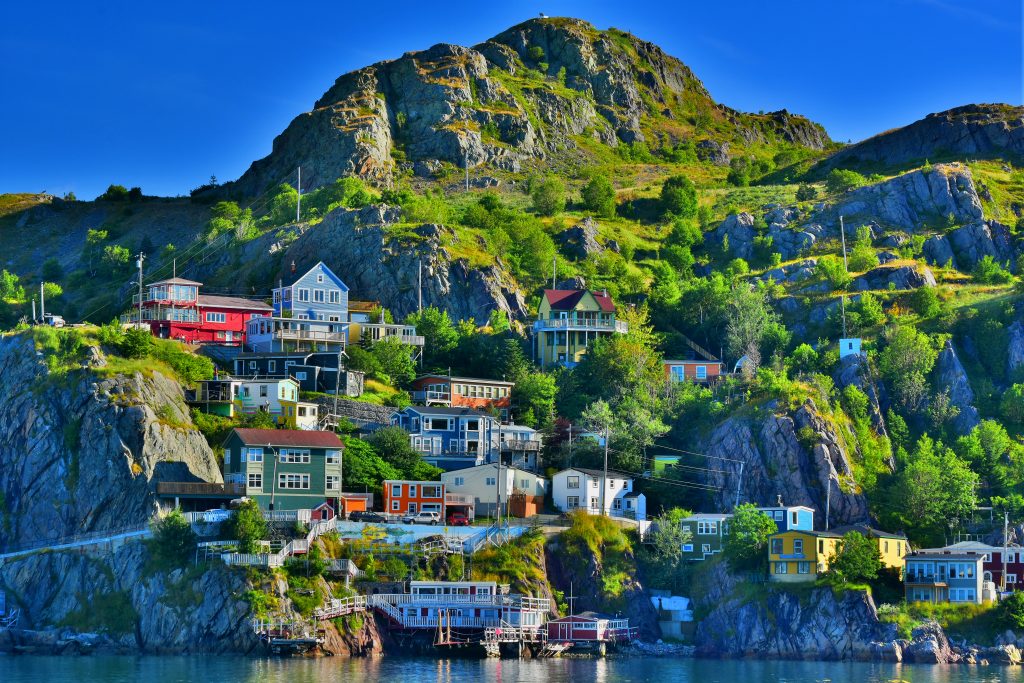 St. John's City
St. John's, Newfoundland's capital city, is one of the best places to visit. Here, you'll find many friendly locals, as you will in most spots throughout the province, who will go out of their way to provide a warm welcome.
Walk the steep hills, strolling by colourful, historic houses, particularly on Holloway Street, taking in the whole scene. When exploring the city, check out some of the shops, boutiques, lively pubs and cafes, and unique art galleries.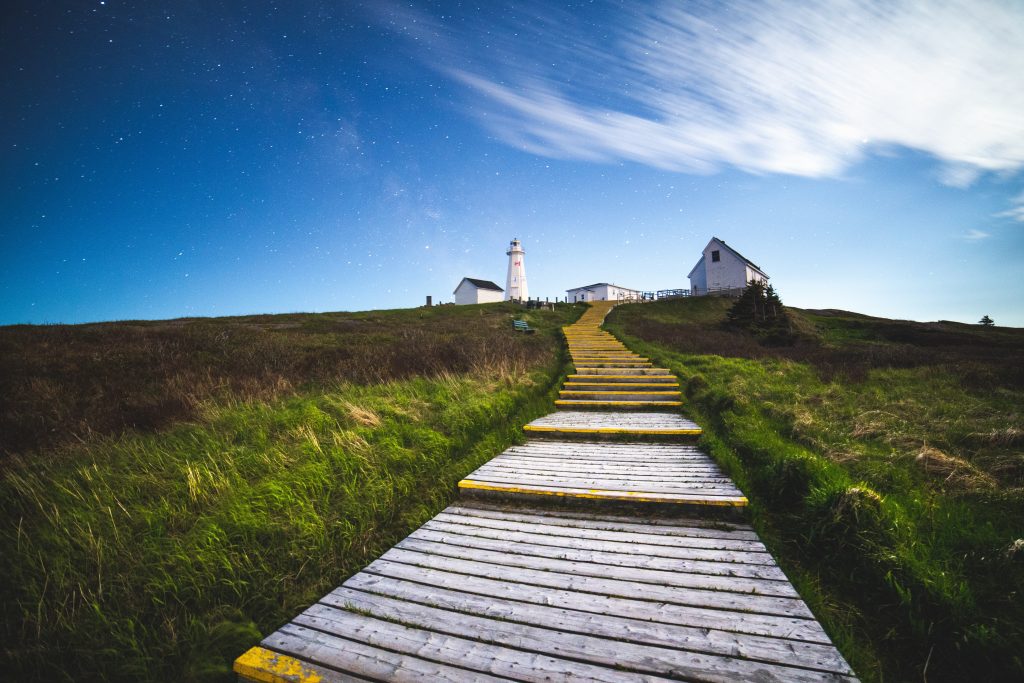 Cape Spear Lighthouse National Historic Site
If you stand here, with your back to the sea, the entire population of North America stretches out in front of you. There's nothing behind you until Ireland.
In the most easterly point of Canada, Cape Spear Lighthouse stands as one of the oldest lighthouses in the province and a significant symbol of Newfoundland's marine history. Here, you can enjoy amazing ocean views, including whales and icebergs. Arrive at dawn and you'll see the most breathtaking sunset on Earth.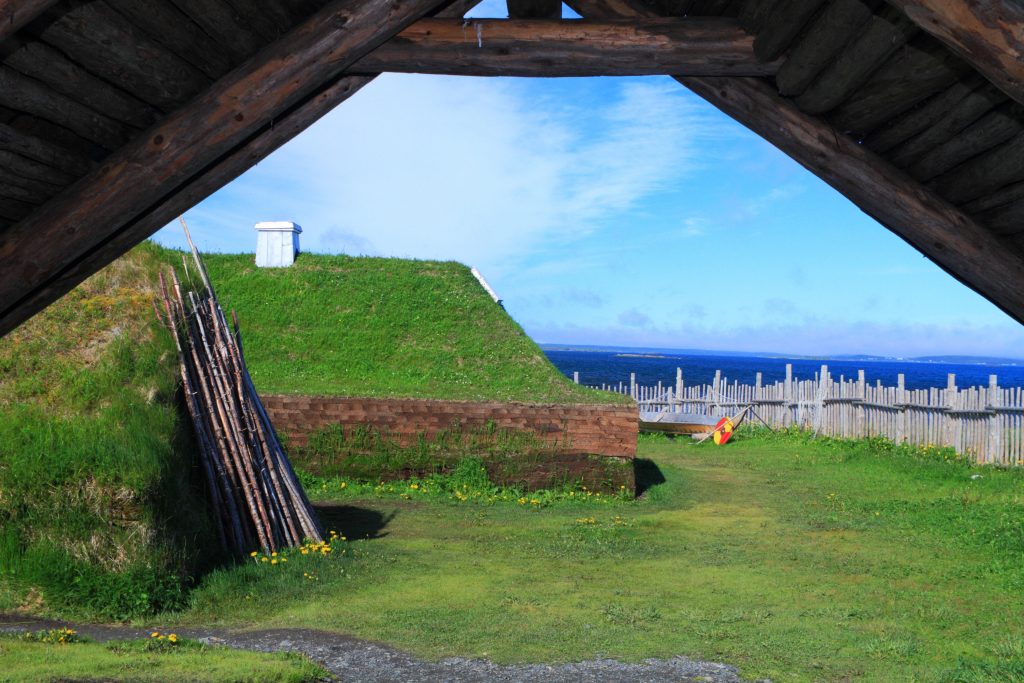 L'Anse aux Meadows National Historic Site
L'Anse aux Meadows National Historic Site lies at the northern tip of Newfoundland's Great Northern Peninsula. Six houses made from grass sods were discovered here, rumored to have been built by Vikings in 1000 A.D. and rediscovered in the early 1960s. It is the oldest known European settlement in North America and is the only evidence of Viking settlement in the New World.
L'Anse aux Meadows was designated a National Historic Site in 1968 and a UNESCO World Heritage Site in 1978. Today, it is a popular tourist attraction and the site of ongoing archeological research.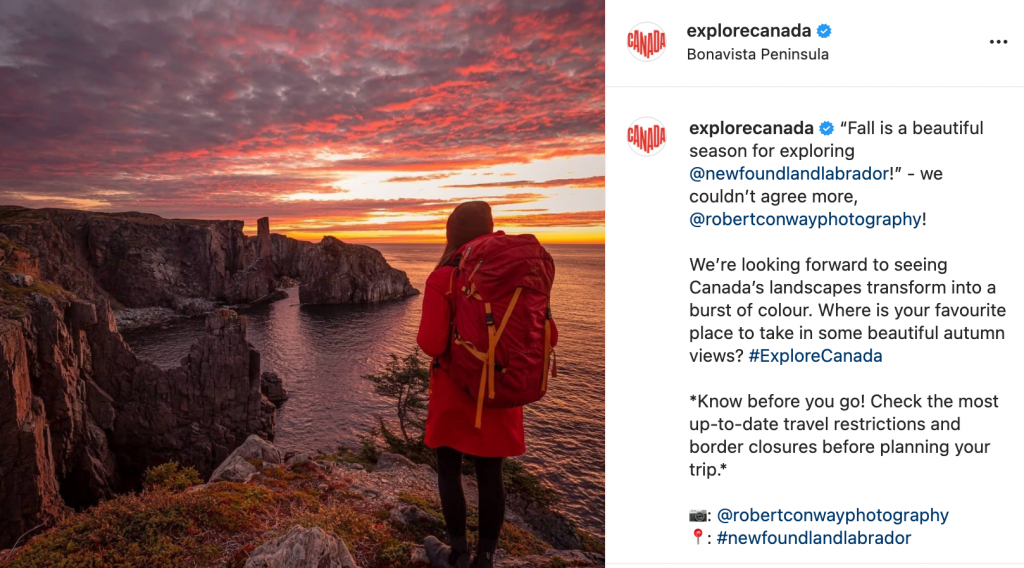 Bonavista Peninsula
The best-known peninsula in Newfoundland is Bonavista, where John Cabot is thought to have discovered North America in 1497.
At Cape Bonavista is a statue of John Cabot. Visitors can see puffins, whales, and icebergs along the coast. Cape Bonavista's lighthouse dates back to 1843 and was restored in 1870. Within a short drive of Bonavista lies the charming fishing village and trading town of Trinity.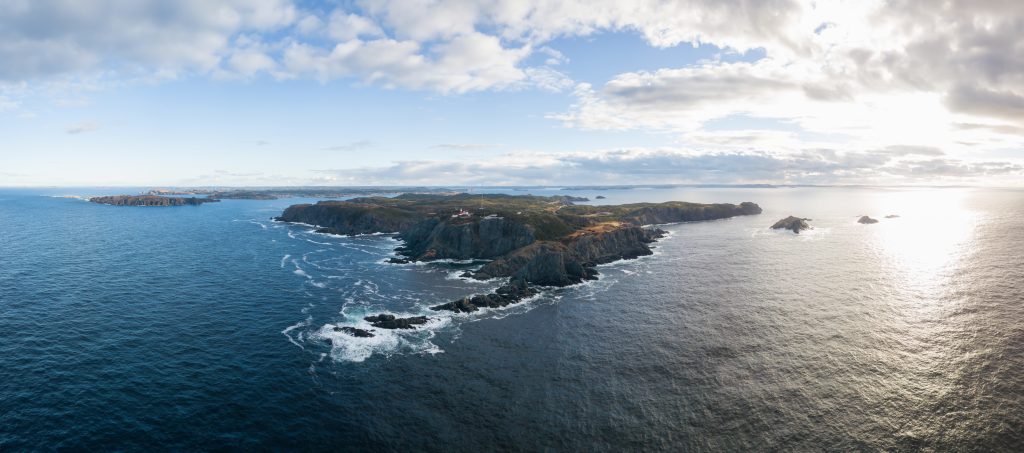 Twillingate and Fogo Island
Newfoundland's traditional town of Twillingate is located on the northern coast (known as the Kittiwake coast), and it is a good place to experience village life. Twillingate was originally settled in 1738 and named Toulinget. Nearby, the Long Point Lighthouse is a fun place to watch for whales and icebergs. Small museums and seafood restaurants make the community an interesting stop for tourists.
Nearby Fogo Island is a holdout from the days of fishing outports. The island culture and an old Irish dialect differ from those on the main island of Newfoundland. In recent years, the addition of an expansive artist retreat and luxury hotel have brought attention and visitors to this beautiful remote island.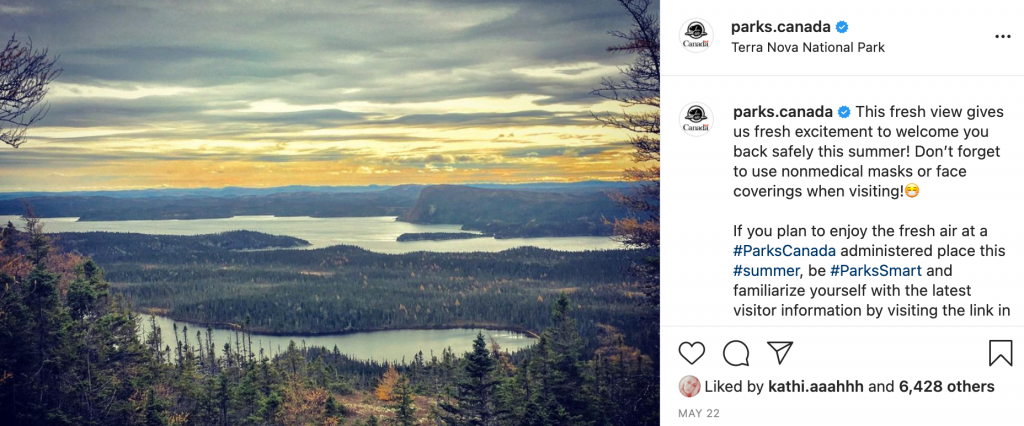 Terra Nova National Park
Terra Nova National Park is Canada's most easterly national park, known for its fjords and quiet coastline. It covers 400km2 of pure, natural beauty.
In the summer, visitors can kayak and canoe on the water and spot some whales and seabirds. You're also likely to spot moose, lynx, beavers or an eagle along the 11 hiking trails in the area. Winter offers cross-country skiing opportunities.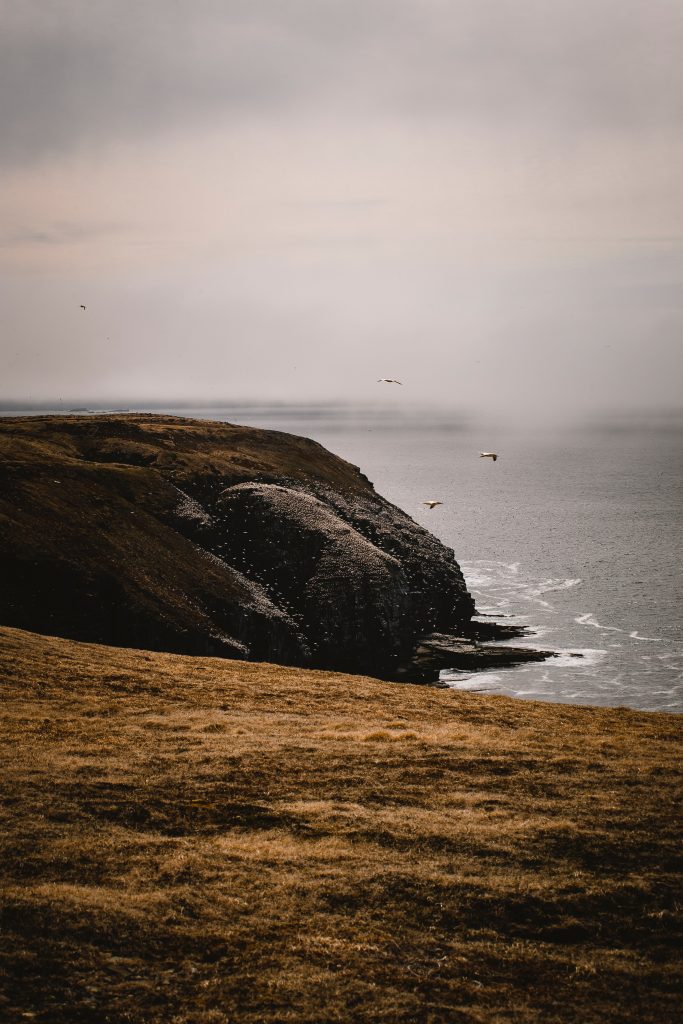 Cape St. Mary's Ecological Reserve
Cape St. Mary's Ecological Reserve is one of North America's most accessible bird colonies, located on the Avalon Peninsula. Several species of birds live on the reserve, including seagulls, razorbills, murres, black-legged kittiwakes, northern gannets, and great cormorants.
Cape St. Mary's is an ideal place to enjoy pleasant walks and hikes in nature. You'll find some of the reserve's most impressive scenery by following the path leading to Bird Rock. This 1 km trail leads to a dramatic cliff face that is home to over 70,000 birds. It's the perfect spot to visit if you love birdwatching.
These are just some of the many beautiful national attractions in Newfoundland. There is so much to explore in this province that we didn't even have the chance to get through every single one. Be sure to include these places on your list of things to see when you go.