Nestled at the feet of the Rocky Mountains, a short distance away from Lake Louise, is a luxurious getaway for those seeking adventure with a side of relaxation. Welcome to the Cathedral Mountain Lodge, a gateway into an outdoor-enthusiast's dream.
By: Jacob Greenwood
Yoho National Park's Cathedral Mountain Lodge is one of the best log cabin experiences in the Rocky Mountains of Alberta.
Just a short drive from Lake Louise, The Lodge and its 31 luxury cabins make for a unique experience that blends nature, local history, and authentic experiences, all in the heart of the Canadian Rockies.
"We have some spectacular hiking trails and have great access to them from our location," says Darryl Trautman, the operations manager of Cathedral Mountain Lodge. "Overall, it's just a great spot to experience the outdoors."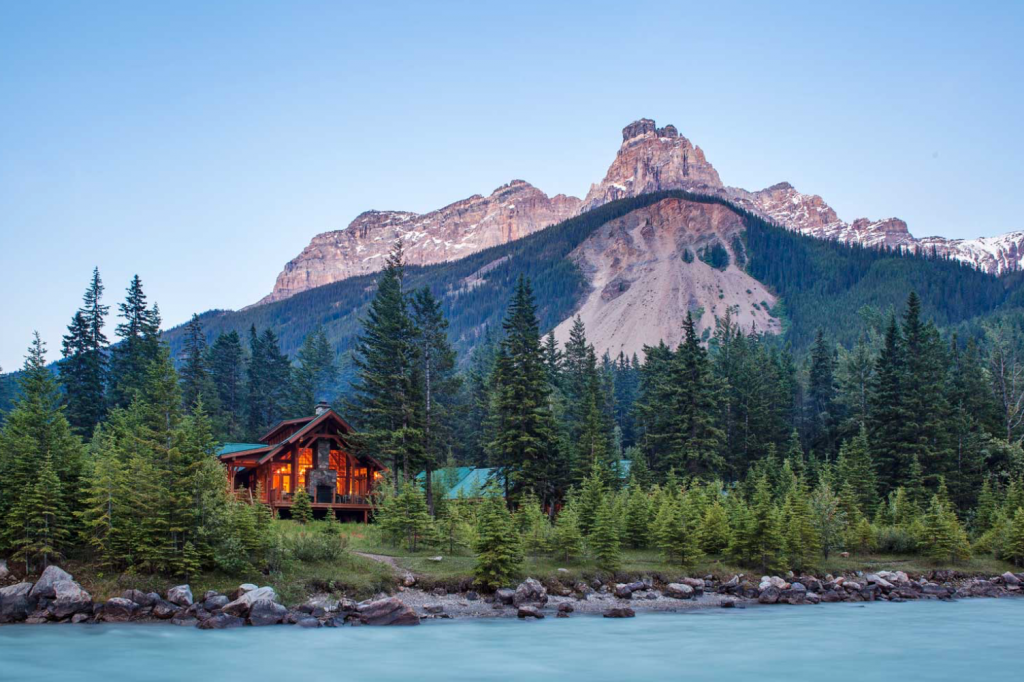 The Lodge is not just a unique, luxury destination for tourists, it also embodies a piece of Canadian history. Built in 1930, the original buildings served as homes for miners in the Rocky Mountains at the Kicking Horse and Monarch mines.
"We still have some of the historic buildings visible," said Trautman, "you can still see a dynamite storage shed here on the property, from when it was used for that purpose."
Guests of Cathedral Mountain lodge can choose from four different cabins (suited for couples, families, or solo travelers), and have access to multiple facilities. An adventure specialist is on site for those looking to plan a unique outdoor adventure.
The lodge offers an incredible culinary experience in their Riverside Dining Room, which serves fresh, local ingredients in dishes inspired by the Canadian Rockies. "Our dining room offers a Canadian fine dining experience that showcases local cuisine." Says Trautman.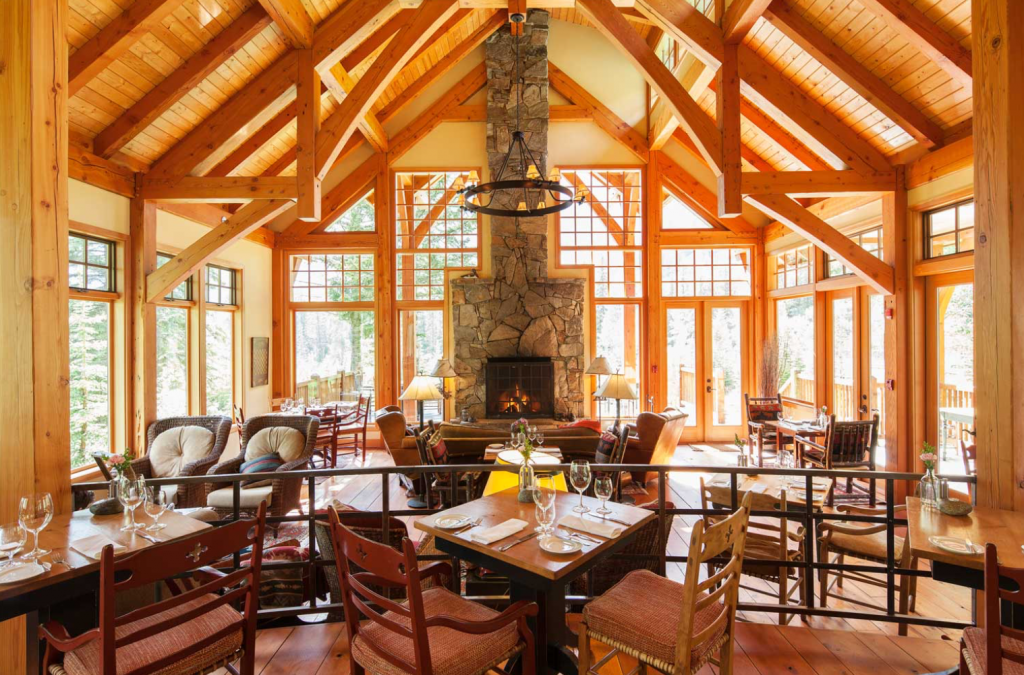 The Lodge, its spectacular views and incredible experiences, is open only from August to December.