Just outside Prince Rupert the Butze Rapids trail is a 5.5 kilometre loop trail that offers a little bit of everything.
Temperate rain forest? Check. Seaside vistas? Check. Towering cedars and pines? Check. Reversing tidal rapids? Check. You get the picture. This is a trail that gives you your hiking's worth.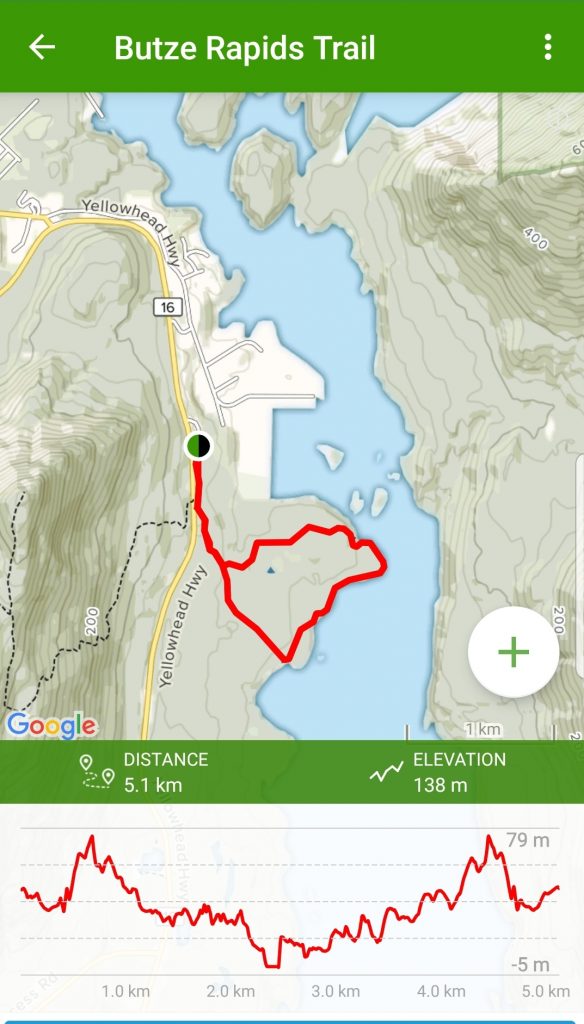 A gravel path throughout the trail is good for all levels. A slight downhill start right from the end of the parking lot soon leads to the steepest portion of the path before starting the long steady decline to sea level.
Along the way to the shore you'll see ferns growing out of the side of trees 4 metres off the ground, bogs filled with skunk cabbage and yet more bog areas covered in lichen and moss.
Upon reaching the shoreline, views across to the mainland offer plenty of photo ops and if your timing is right the sight of rapids running in reverse as the tide rolls in.
The "reversing" rapids are quite the sight. I suspect if I'd been an hour or so earlier they may have been even more impressive.
All in all a great hike with exposure to a variety of west coast eco-systems.