Trail Description
The Griffith Uplands Trail is a physically challenging 10 km hiking/snowshoeing loop encompassing four mountains in the Madawaska Highlands – Lake, Buck, Spring and Godin. This rewarding wilderness route traverses a rugged Area of Natural and Scientific Interest composed of marble bedrock with open upland forests of large tooth aspen, red oak, white pine and remnant red pine. This undulating backcountry trail features lichen covered stone barrens, glacial erratics and expansive bald rock ridges ripe with blueberries and breathtaking views of the Madawaska River Valley below.
Hiking time: 4 ½ hrs.

How to get there
At the bridge on Hwy. 41 in the village of Griffith turn north on Highland Creek Rd. and drive 2.2 km to the trailhead.

– http://www.greatermadawaska.com
On the December day that the group decided to tackle the Griffith Uplands there was decidedly more snow on the ground than the two hours further south most of us were arriving from.
A fairly bright day it was decided to tackle the loop in a counter-clockwise direction. Meaning, one the longest stretch of basically road hiking would come first and two the steepest climb of the day would be at the beginning.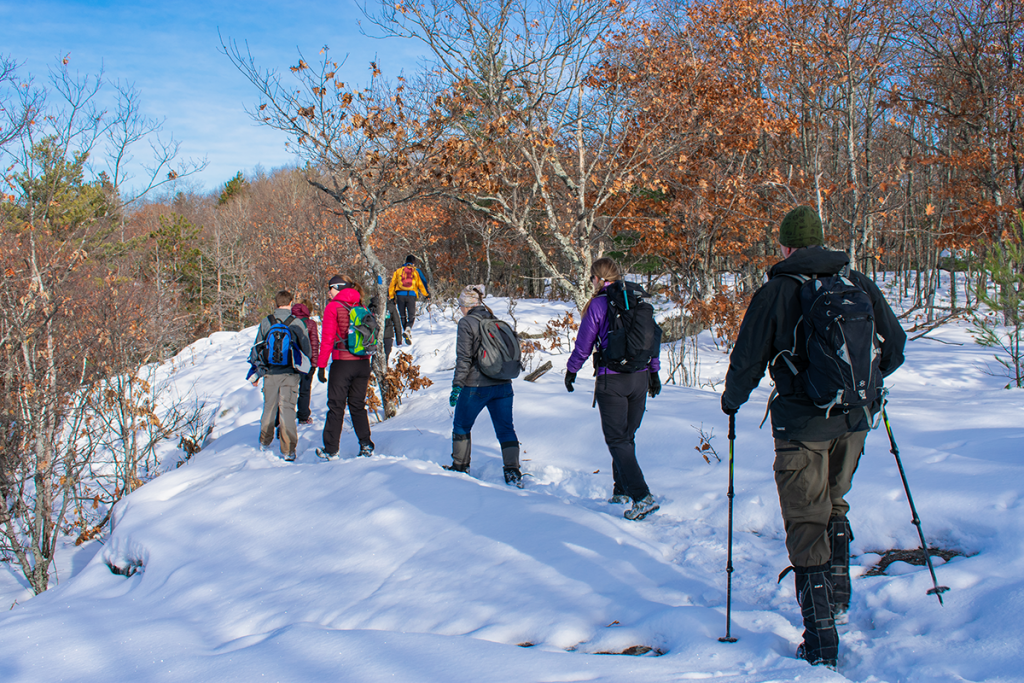 The completion of this portion made for a good time for a break for snacks which thanks to wanting to introduce a Swiss hiker in the group to Canadian Ice Wine turned into a bit of a mini-feast of ice wine, chocolate and cookies. Plenty of energy to finish the hike.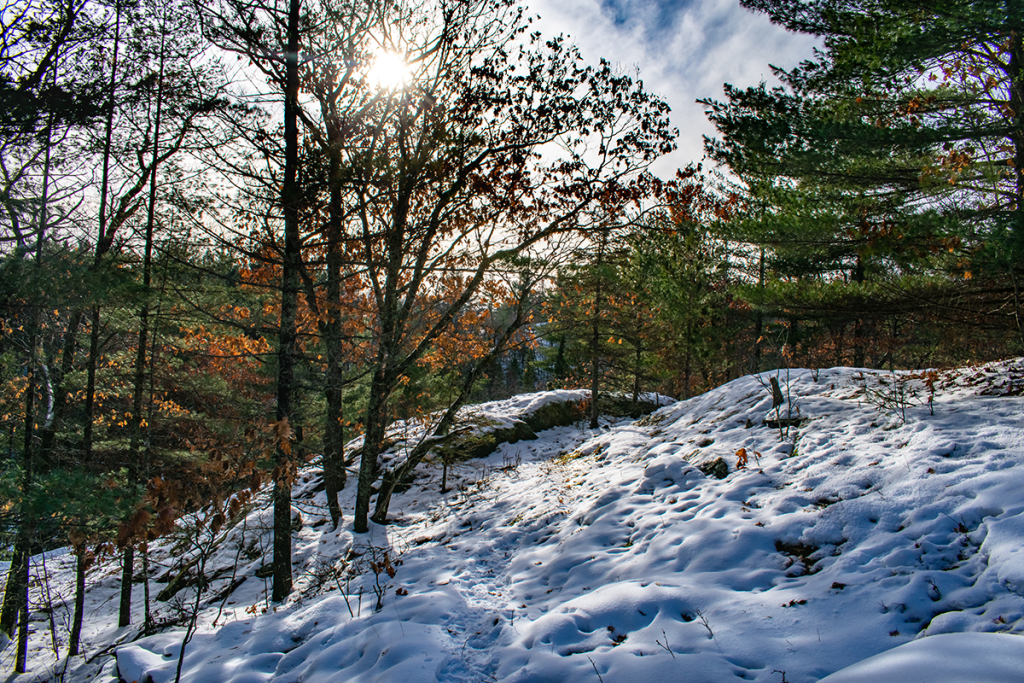 The hike at just under the stated ten kilometers was rugged, challenging but easily completed by the group in under four hours. A great day of hiking.