This loop is located in one of the more rugged parts of Frontenac Park. The trail crosses Labelle Gorge and passes a series of waterfalls which drop 16 metres from Slide Lake to Buck Lake.
A moderately difficult hike – ups and downs, one small scramble and 13.2 km long. We took on the challenge on a windy day in early December that was a little cooler than expected. An excellent reminder that if you're going hike this time of year dress in layers and be prepared to use them.
The access at 6767 Perth Road (County Road 10) is an easy one to miss but your GPS on your car will get you within a few meters of the wire gate and the trail-head which is on private land.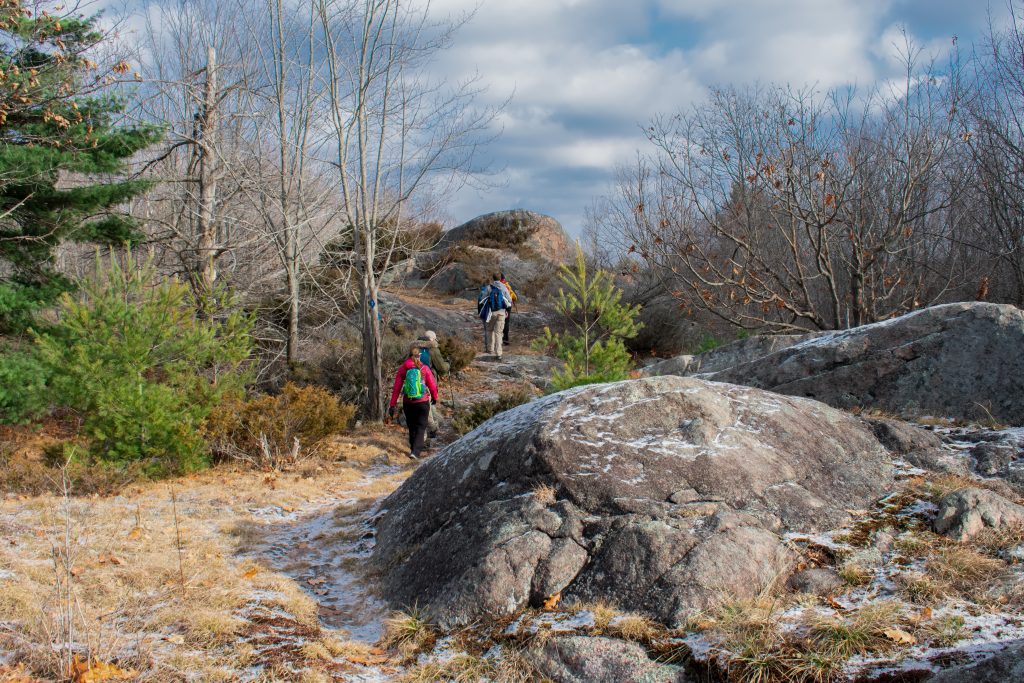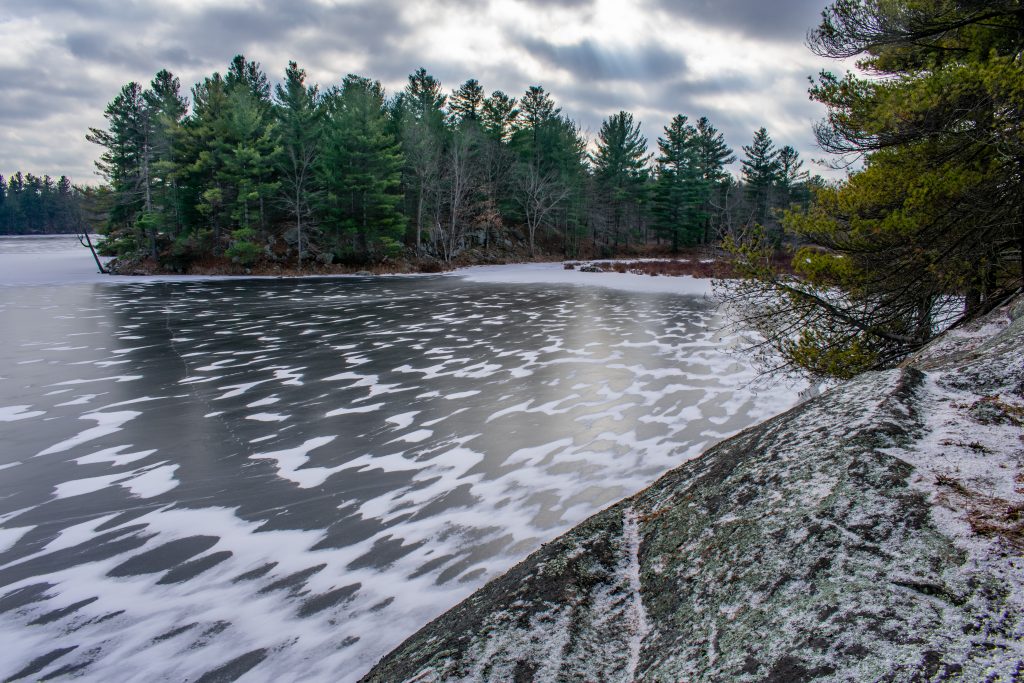 One of the first things you will notice on the hike is the proliferation of one of Canada's emblems – the beaver. Seemingly every puddle, creek and yes the lake itself features one if not multiple lodges and dams built by these industrious creatures.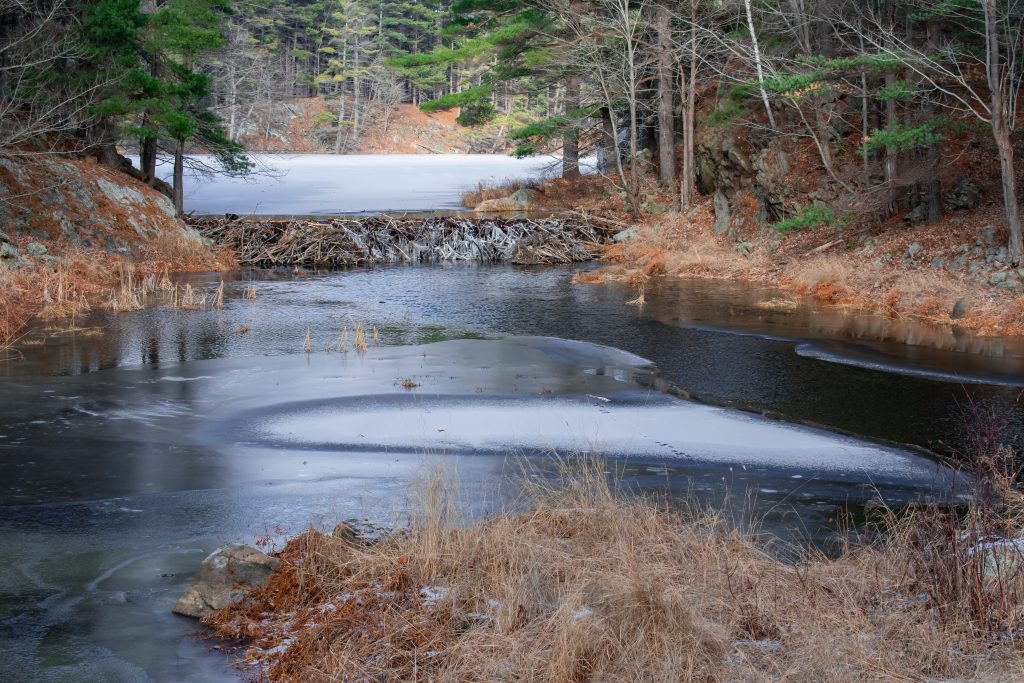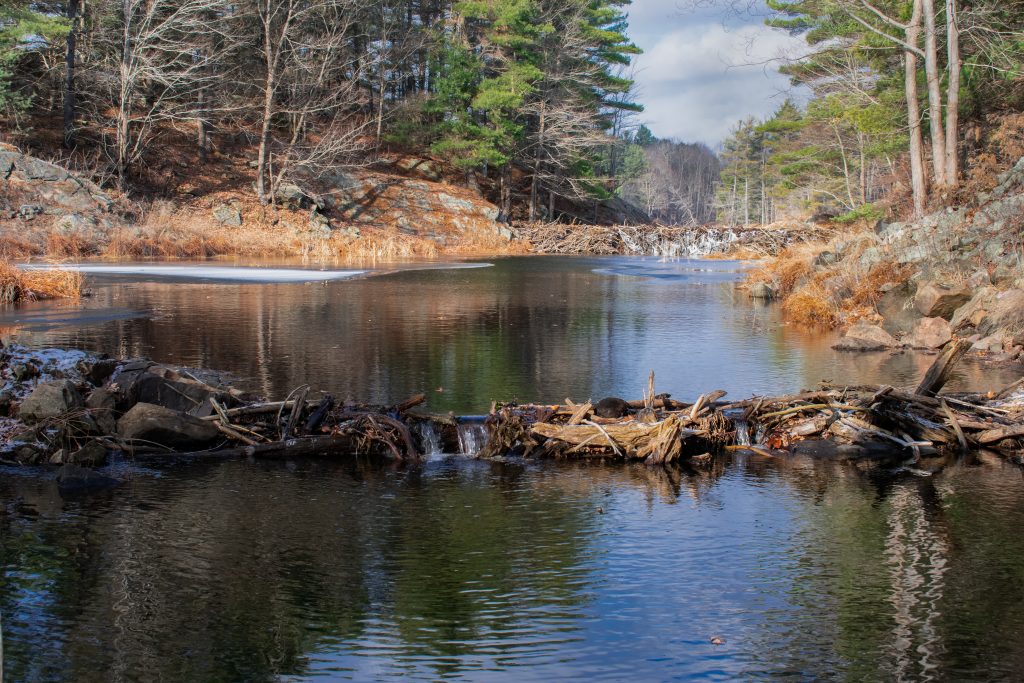 The beaver dam at the Eastern end of the Little Slide Lake provided an excellent spot for a quick break for a snack before moving on to complete the loop.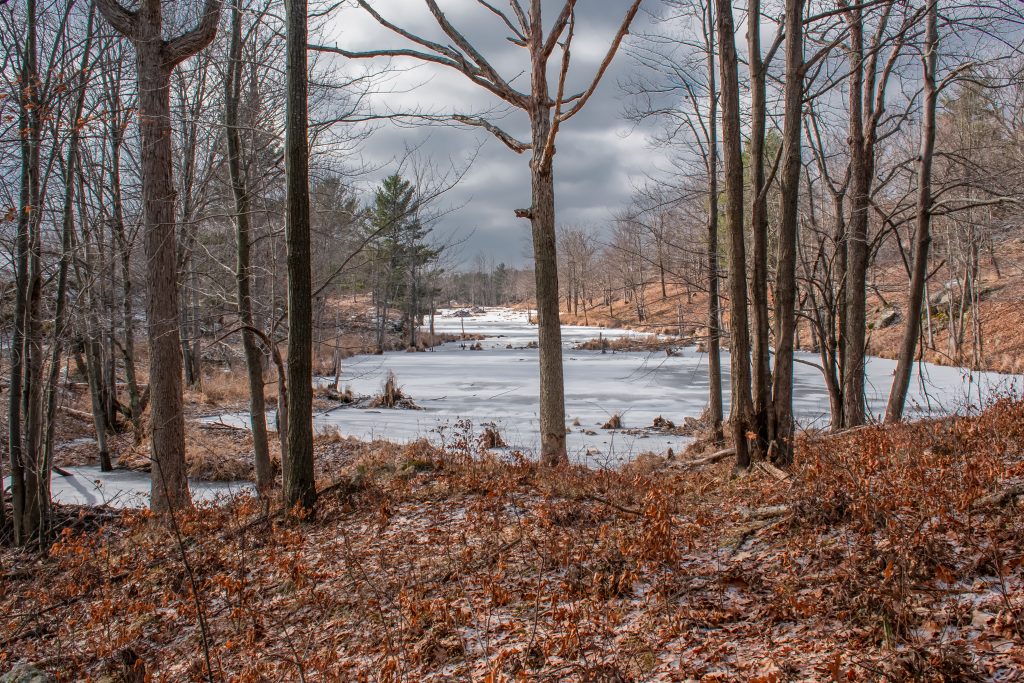 Along the way, you will see at least one small cave-like entrance which is the entrance to one of the abandoned mica mine sites within the park. Close to thirty mines once operated within the boundaries what now is Frontenac Park.