This Valentine's Day Take Your Love Outdoors
With Valentine's Day just around the corner here are 5 romantic outdoor activities to plan with that special someone.
Plan a Winter Walk & Picnic
This thoughtful activity will give you the opportunity to create shared experiences together. A budget-friendly activity with many options, you can choose the adventure based on you and your partner's current activity level.
A quick internet search will show you city walking trails, conservation areas, provincial/national parks, as well as city green spaces near you.
NL Tip: Consider what makes sense for you and your partner. If you are experienced hikers/outdoor enthusiasts, hitting a trail you've never conquered in the winter or incorporating snowshoeing/skiing is a great option. If you are new to the outdoor world, choose something that is easy to moderate and well maintained during the winter months.
When planning your picnic think of ways you can make it unique for you and your partner. Hide away their favourite hiking snacks, special little treats, or sneak little love notes in their picnic items.
Consider bringing thermoses of warm drinks, soups or stews, and fresh bread. Charcuterie boards are light, easy to pack, and delicious. Do the prep work before time or bring cutting utensils to add an extra bonding experience to your day.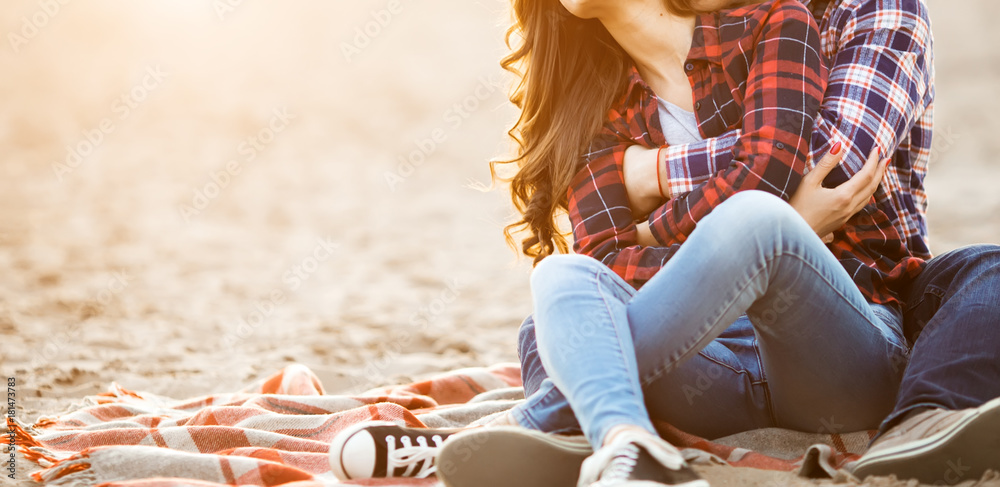 Plan a Bonfire Cookout
There is something about a crackling fire… a little bit of magic mixed with romance, that makes it a perfect addition to your romantic day. You can surprise your partner by having the meal prepped or using the opportunity to work together. Either way, you can easily choose to prepare breakfast, lunch, or dinner over the campfire.
NL Tip: If you do not have an area where you can host your own bonfire, don't write this off your list just yet! Try searching public bonfire/firepit areas or ask for help from your local community and hiking groups.
Don't overcomplicate the meal. Garb a barbeque friendly pan (or disposable aluminium tin if you're in a pinch), throw a few tablespoons of water in the bottom of the pan and layer your root vegetables (potatoes, sweet potatoes, etc.) on the bottom, meat in the middle, and frozen or fresh veggies on top. If the fire is rocking, it won't take long so be careful not to leave it unattended.
Since you will be spending time getting cozy, consider playing a campfire game, write down a few "get to know you" questions, play a board game or make up your own game to play.
Watch the Sunrise/Sunset
The sky serves as a reminder of the passions and variations of love. Just as the sky shifts colour, love changes and grows. Sometimes it is soft and subtle, sometimes it is bright and passionate, whatever the stage, it is both beautiful and unique.
With a little bit of research and some of your own personal local knowledge, finding a spot to enjoy the morning or evening sun will be a breeze.
NL TIP: Check out the time of the sunrise/sunset by visiting suntoday.org. Ensure you have given yourself a little extra time so that you can settle in and enjoy the whole show.
Consider trying "dine-out" for breakfast/dinner or bringing your own premade meals and snacks. If you are exchanging cards and gifts, you won't find a more magical backdrop.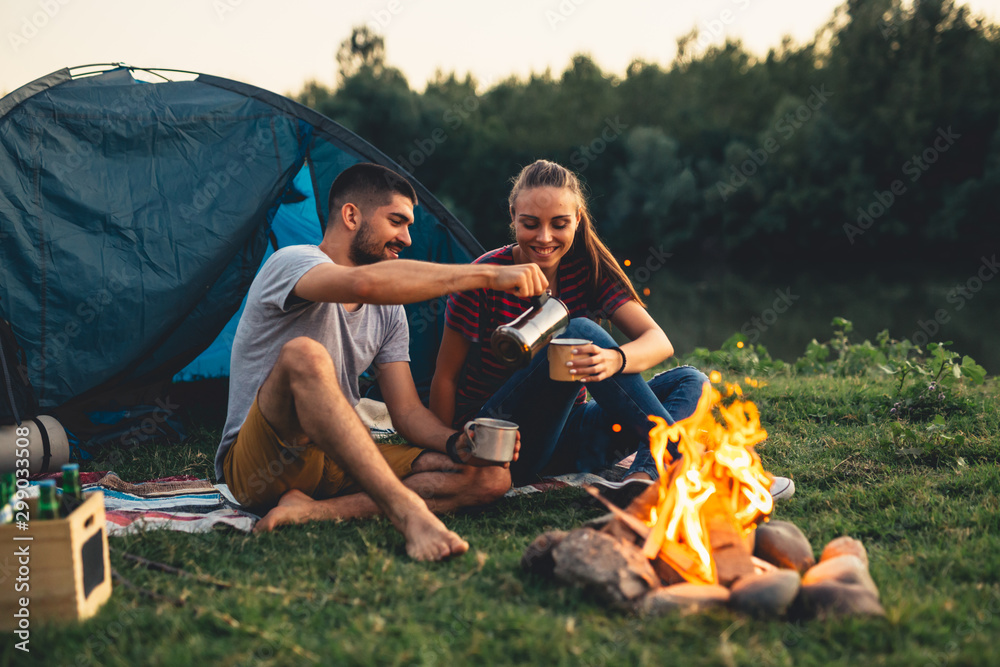 Outdoor Photoshoot
Not only is this a great bonding experience for any couple, but the result will also stand as a memento of your Valentines Day together.
Pinterest is a great source for finding picture locations or pose ideas. If you are surprising your partner with the idea, save 1 to 5 photos you can look at together when you go. If you are planning the activity together, find a few poses and think of ways you can add your unique flair.
We know everyone makes fun of the selfie stick but it's a great way to get a nice photo without having to rely on anyone else. We say go for it and have fun!
NL Tip: This activity can become overwhelming if you let it. Limit the number of poses to 3 to 5, to ensure that this stays a "fun" activity. Focus on quality, not quantity. Slow down, a hundred rushed photos that neither of you likes is just going to be frustrating for you both. Remember, it's about the experience and the memories you are capturing together, it's not about having a magazine-quality result.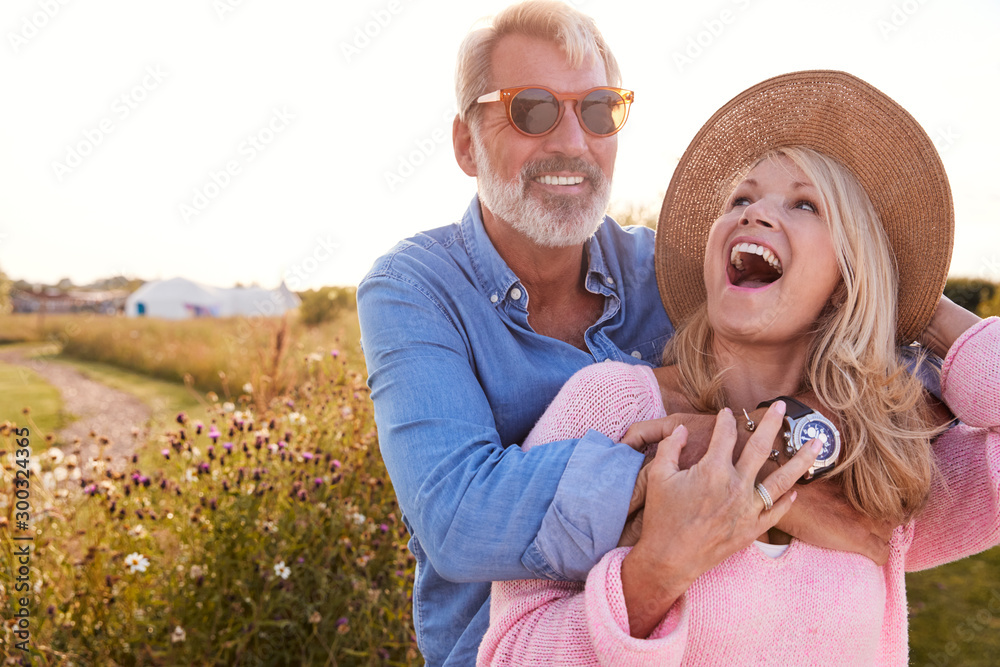 Build a Snow Fort
You're never too old to play! What better way to spend Valentine's Day than working on a project you can enjoy together? Just grab the shovels, bundle up, and get out there!
This might be the most physical activity on our Valentine's list, but it is also one of the easiest to plan and prepare for. Don't be put off by a little bit of work, the reward is well worth it.
All you really need is your warm winter gear and a shovel or two. We recommend layering up, you'll be surprised how warm you get when you are working up a sweat. If you own beach gear for building sandcastles you can easily incorporate the same tools for your snow castle!
NL Tip: If you do not have a yard to build in, consider packing up your shovels and hitting the nearest park or green space.
Once you're done building, it's time to enjoy the spoils of your hard work. Do it in style! Grab some winter blankets, break out the wine, and bring out the candles. You can easily combine this activity with watching the sunrise/sunset, stargazing, or an outdoor photoshoot.