Now understand first that my definition of "Glamping" may differ from yours… basically, if I'm not on the ground I'm glamping. Your view probably differs.
Living in and out of your truck, van, small camper is not for everyone but I guarantee if you do an extended trip and prepare well for it you'll wonder why you ever travelled any other way.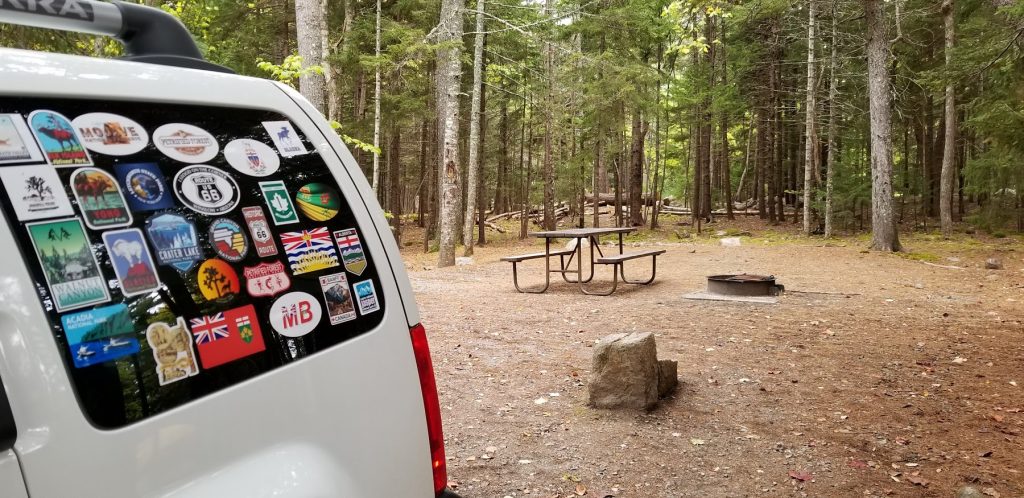 My 2015 X-Terra and I have made our way over a good portion of North America in the past two years from Pacific to Atlantic and back to the Pacific again and this spring the primary goal, all things lining up, is to dip a tire in the Arctic ocean.
The secret? Know when to welcome a one night stay in a hotel and how to cram your life into a small space.
A grand total of about 50,000 kilometres of vacation travel that has seen mountains, deserts, oceans, salt flats, volcanoes, forests, canyons and just about anything else the continent has to show. Of that I've enjoyed just about all of them.
My setup is pretty simple and my standard live in or out "rule" is a 4:1 ratio of truck to hotel stays. The hotel stays allow me to catch up on work, social media (which to some degree is now my work) and get cleaned up before rolling on to the next few nights in the woods, desert or mountains or to avoid really really awful weather.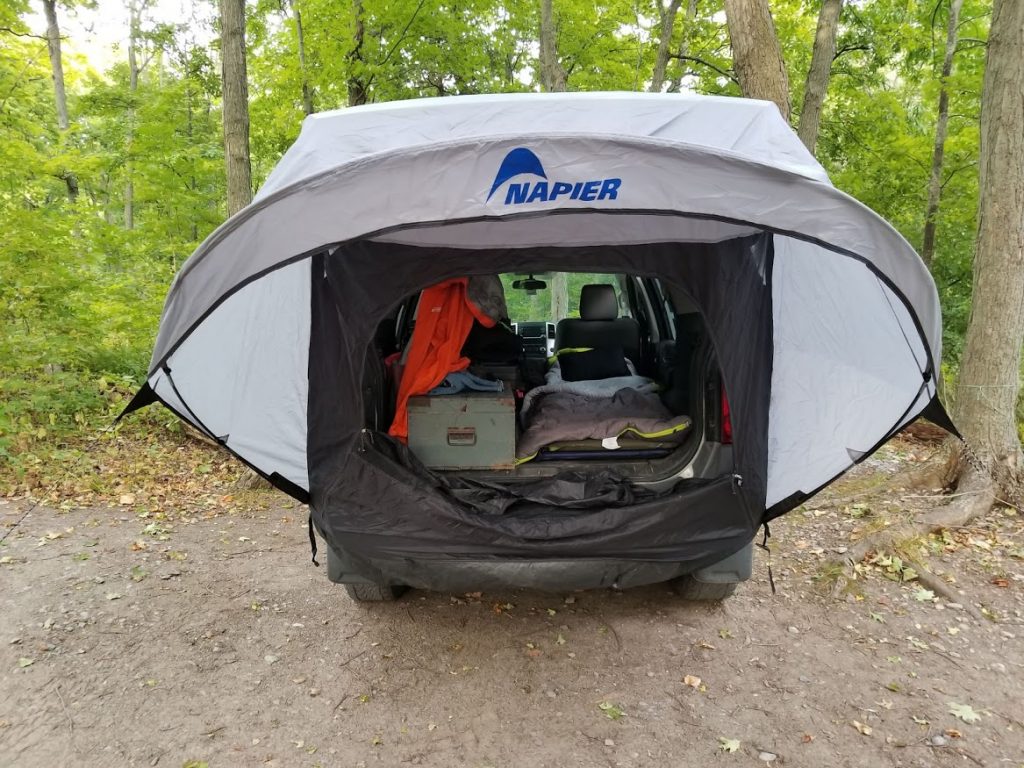 Attaches to the truck easily and sets up in about five minutes the mesh door allows for greater airflow on warm nights. On colder nights I keep the door down and crack the windows a bit to allow the condensation to escape.
My in-truck setup is also pretty basic. Sleeping down one side, doubling up on the sleeping pads and bring a pillow from home. I'm 6 foot stretched out and can sleep comfortably with the back door closed but for ventilation and an extra couple of inches of stretching room, the Napier tent is perfect. Once I'm in travel mode the bed stays put – saves time when you pull up for the night.
Food and cooking gear all go in the wooden box I picked up at an auction for next to nothing – the added cool factor – it's stamped from some long forgotten arctic expedition.
Cooking setup is an old two burner Coleman folding stove – a find that was rescued from being trashed – that has served me well. I also have a smaller "Pocket Rocket" type stove when the next meals are a hike away.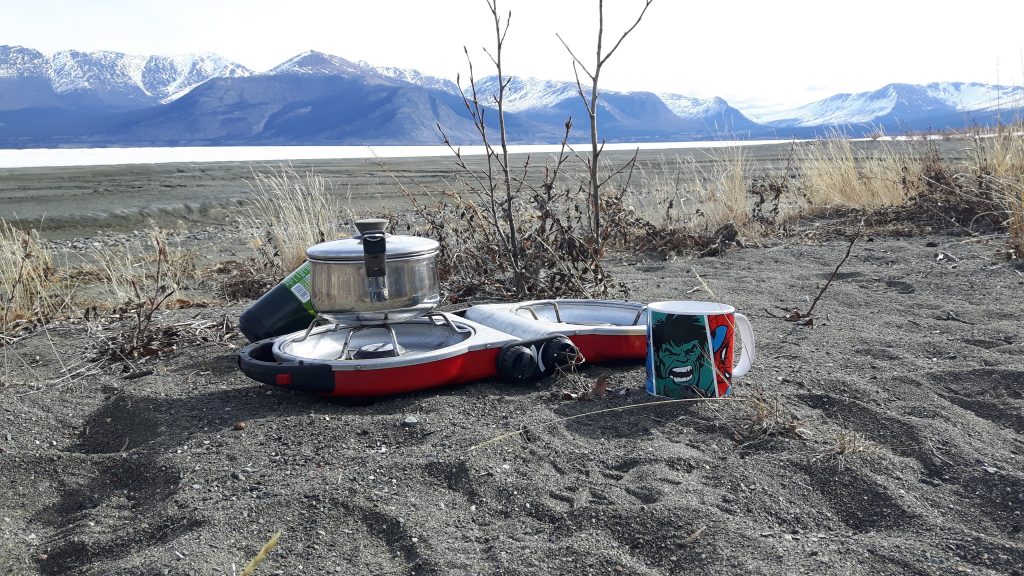 Another plastic bin for all the extra gear and two small stackable tool bins, one for clothing and one for camera gear. A day pack and a little heavier pack in case nature is a little further hike away.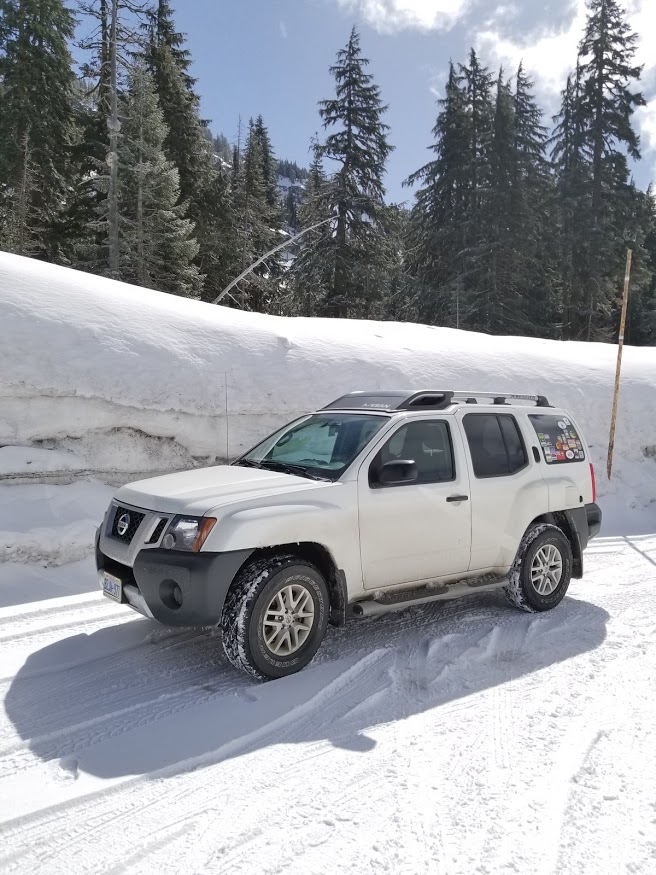 Many people don't realize that you can camp in a number of free places in the wilderness as long as you obey a few simple rules. For example in Ontario – (Canadian citizens and people who have lived in Canada for at least 7 months of the preceding 12-month period). Can camp for free up to 21 days on any one site in a calendar year. This ensures sites are available to others and helps reduce environmental impacts. The Ministry Crown Land Use Atlas will help you find where you can and can't – even if it does take forever to load.
In British Columbia, there are hundreds of free campgrounds all over the province in the form of Recreational Sites. (You can find them here.)
These come under the umbrella of BC's Ministry of Forests but are often managed by partnership agreements with recreation groups, private citizens, First Nations, community organizations local governments and forestry companies.
In the United States – "All National Forest lands are open to camping unless otherwise posted," which provide certain advantages over the designated campgrounds set up in many national forests including "peace, solitude, and adventure."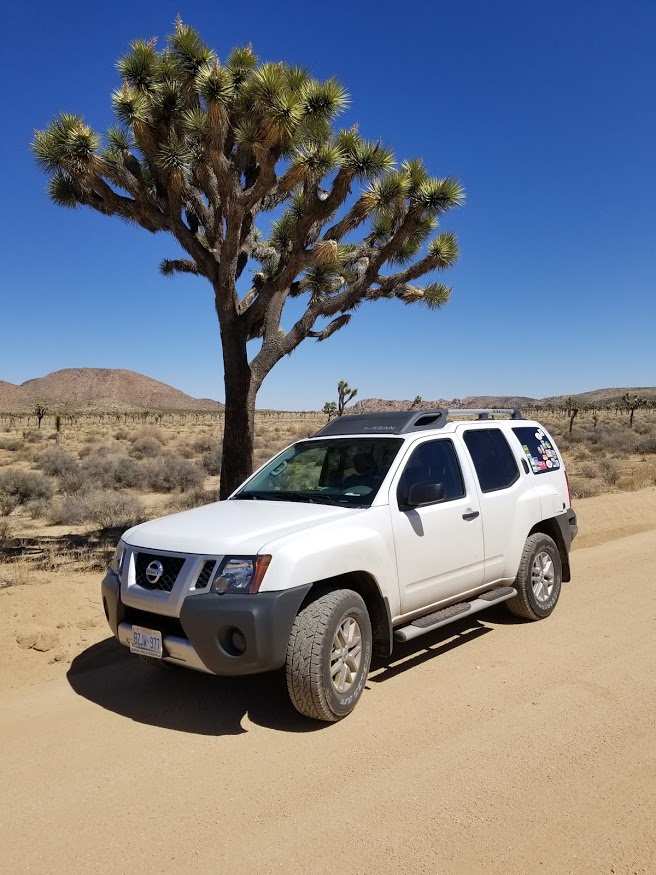 Obviously some, all, of the amenities are usually missing so bring your own toilet paper and practice no trace camping but the price is right and preparing your vehicle will make it much easier and enjoyable. So get out there!