Nestled in one of the largest valleys of the Cariboo mountains, at an elevation of some 2,300 m (7,546 ft) above sea level, lies Murtle Lake. It's shape is described to be a backwards 'L' with two arms. The North Arm runs deep into the Cariboo Mountains, while the wider West Arm is lined with sprawling sandy beaches.
The lake offers over 100km of shoreline, all of which has been protected from development since 1968. It's the largest lake in North America that prohibits motorized boats of any kind: only canoes and kayaks are allowed. Located half way between Jasper, Alberta and Kamloops, BC, this is a bucket-list destination for true paddlers.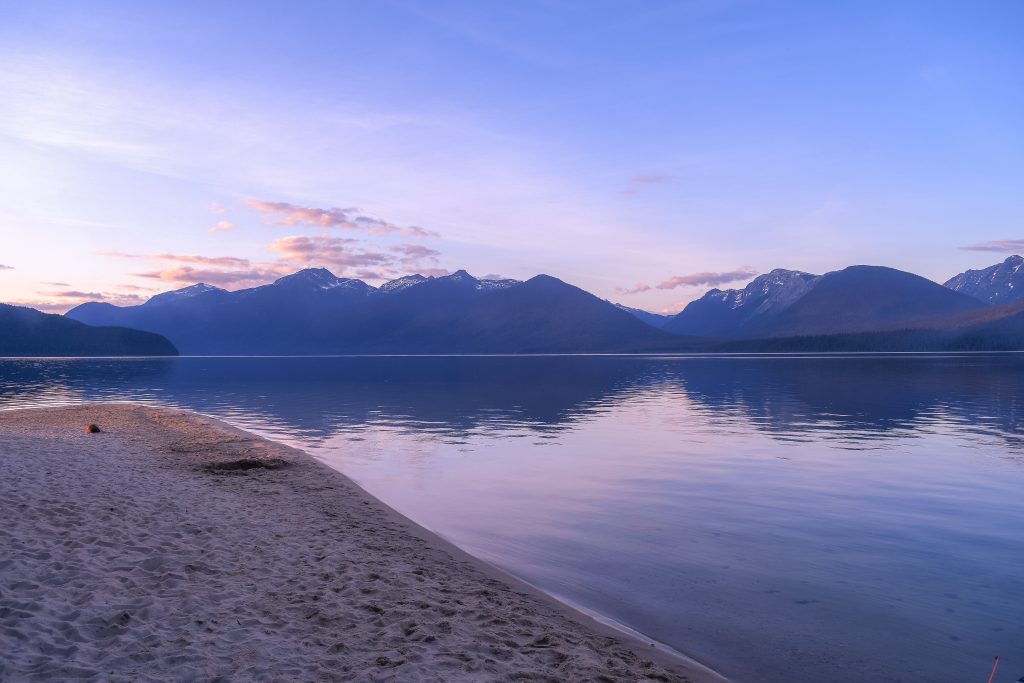 Access & Accommodations
Wells Gray Provincial Park is open all year round for visitors, but it's services and over 160 campsites are open from June through to October only, weather permitting. Murtle Lake has no road access, the most common access route to Murtle Lake is through Lagoon Portage, a short 2.5km portage from its main access road and parking lot to the West Arm's lagoon. The parking lot is 24km from the nearest town of Blue River. There are over 7 different trails that will lead you from main highways to the Lake, including Henriette Lake Trail, Anderson Lake Trail, Wavy Ridge, and Strait Lake.
Canoe and Kayak rentals are only available between June and October.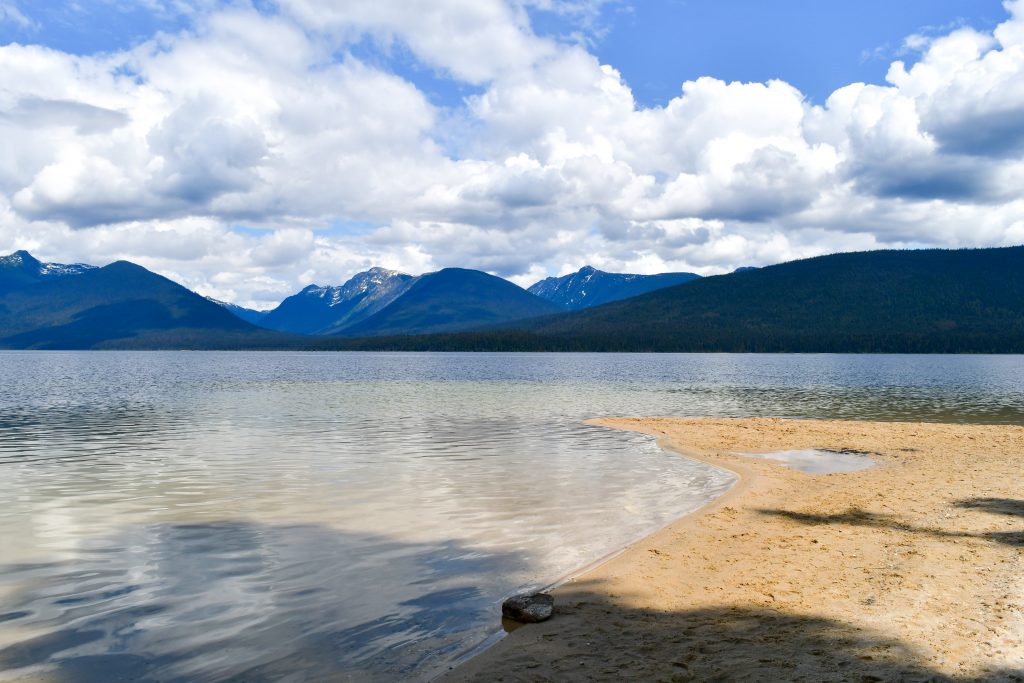 What You'll See
Wells Gray Provincial Park is home to many large species of Canadian wildlife, including Moose, Grizzly Bear, Black Bear, and Timber Wolf.