Quebec City offers plenty of opportunities to enjoy the outdoors. Its historic downtown area is surrounded by beautiful parks and reserves, with pristine natural landscapes only moments away. Within the city, there are a wide range of options for outdoor activities in all four seasons. Whether you're searching for thrills or just looking for a relaxing getaway, Quebec offers a lot of different activities that you're sure to love.
Here are 5 unique outdoor travel experiences to try on your next trip to Quebec City.
By Tamara von Estorff
Ferry Ride from Quebec City to Levis
Discover Quebec City's best sights on an adventurous mini-tour. The ferry service runs all year between Old Quebec and Levis along the banks of the St. Lawrence River. This ride only takes 12 minutes and is a favorite among tourists and locals alike. During the summer, enjoy the marked bike paths located on both sides of the shore: Corridor du Littoral and Parcours de Anses. During the winter, the frozen St. Lawrence River makes for an impressive sight. Find schedules for the ferry ride here.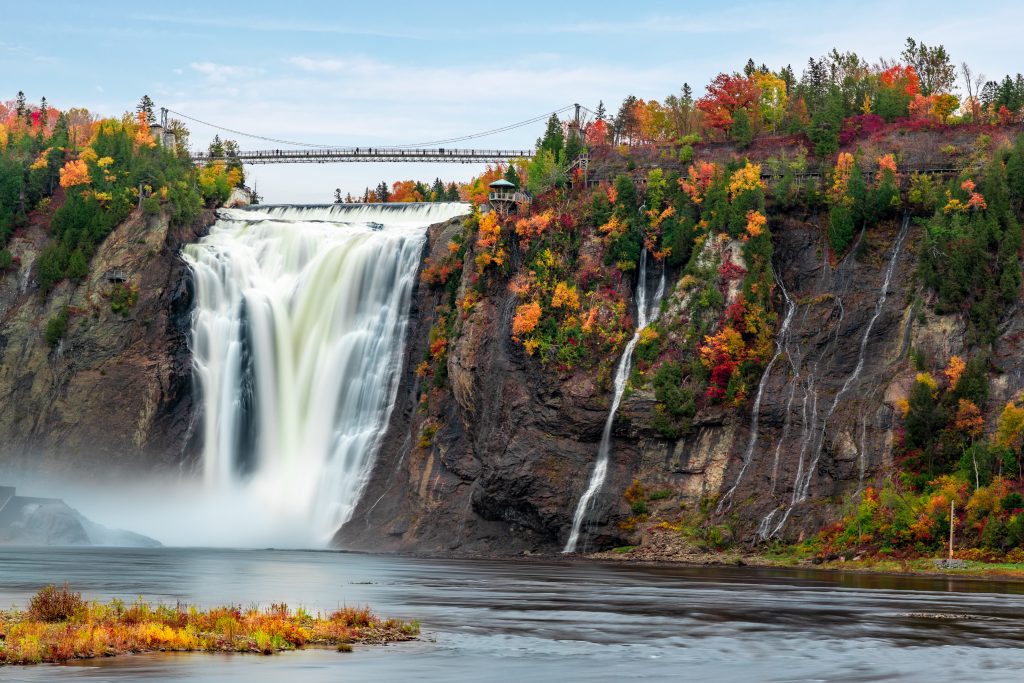 Montmorency Falls
Did you know that one of the largest waterfalls in Canada is a short drive away from Quebec City? The Montmorency Falls is a large waterfall on the Montmorency River, almost twice the size of Niagara Falls. It is a great place to go in Quebec City at any time of year! The falls are located in the Montmorency Falls Park, accessible by car, bike or public transit from Quebec City. You must pay to get into the park, and there is a charge for the zipline and cable car. You can also walk across a suspension bridge above the falls or view them from a viewing platform at the base.
Dog Sledding at Mont Sainte-Anne Resort
Les Secrets Nordiques has been offering family dog sledding traditions for more than 25 years at the Mont Sainte-Anne resort, 30 minutes from Old Quebec! While being supervised by a tour guide, you'll sit in a sled alone or with a partner and drive your own team of six huskies along the resort. The entire trip takes 1 to 2 hours. Depending on the age of the person riding the sled, prices range from $59 to $99 (children's prices are cheaper than those for adults).
White Water Rafting with New Wave Expeditions
Located just 35 minutes away from downtown Quebec City, New Wave Expeditions is the ideal location to have an unforgettable whitewater rafting experience. They are located on the shores of the Jacques Cartier River, right at the end of the famous Tewkesbury rapids. Spend three hours facing fun rapids, jumping off cliffs or swimming in a guided tour with your friends. An incredible after-raft party is held at the modern base camp and includes a BBQ overlooking the river.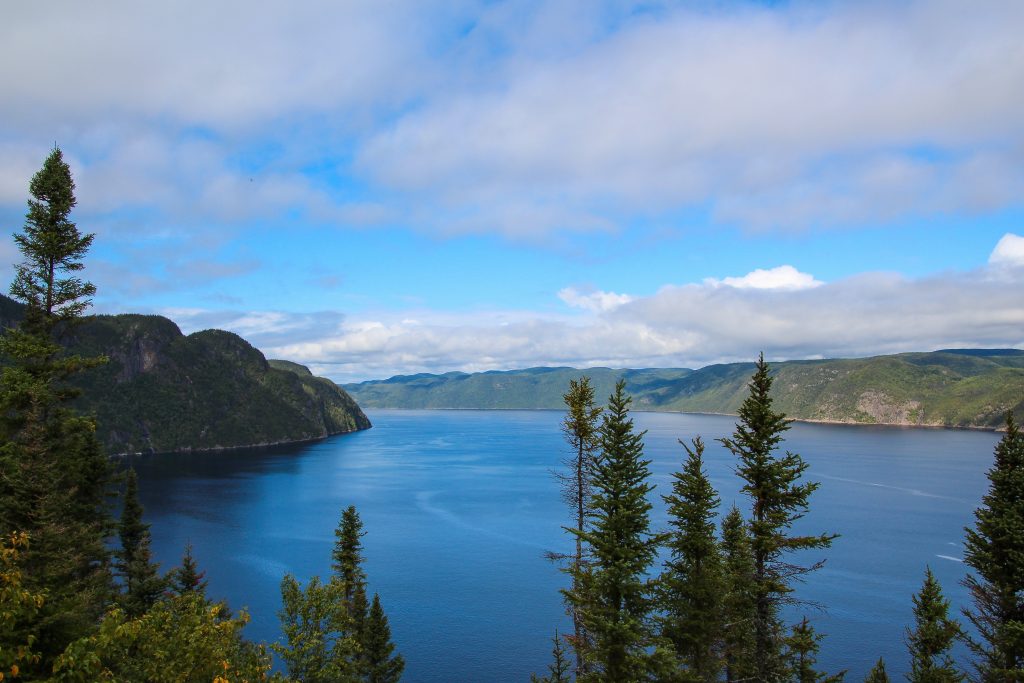 Whale Watching on a Zodiac Boat
Animals lovers who want to see whales in their natural habitat will not want to miss out on a chance for a whale watching tour with AML cruises. This 2.5 hour boat tour departs from the Tadoussac Pier and takes you on an excursion through the Saguenay St. Lawrence Marine Park for an up-close view of these magnificent mammals. Here, you'll be able to spot some impressive humpback whales, belugas, minke whales, and blue whales. The tour ends with a trip to the beautiful Saguenay Fjord. Prices start at $74.
Quebec has a wide range of outdoor adventures. These experiences are just a few examples. It is impossible to become bored in this beautiful province because there is so much to do and so many wonderful places to see. No matter what season you visit, you're guaranteed to have a memorable experience.