Well in the past seven days, winter certainly arrived here in Eastern Ontario. That it took until third week in January becoming more and more the norm these days.
Another thing that is increasingly common, based entirely on anecdotal evidence is the roller coaster temperatures we seem to be experiencing on a near weekly basis.
Here is an image from The Weather Network showing January's actual temperatures for the neighbourhood.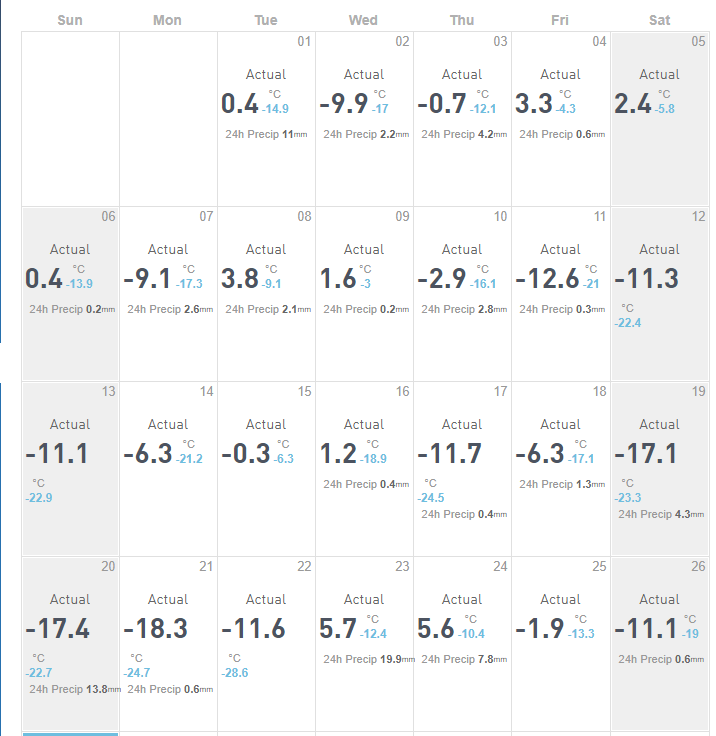 So nine days of positive temperatures out of 26. Which is not that strange in of itself as a January thaw is a well know local phenomena. What is strange is the fact that these highs where for the most part very short lived and almost immediately followed by precipitous temperature drops within a couple of days and sometimes less. From 0.4 to -17.3 then back up to 3.8 in one 48 hour period. From 1.2 to -24.5 and back up to -6.3 and then back down to -23.3 in three days in another. This past week we went from -28.6 to 5.7 in one day.
These swings are of course combined with high and sometimes extremely high winds as the cold or warm front responsible moves through. Today a small amount of overnight snow became treacherous as yet another blast of wind ushers in the next cold front.
The main result today's photo capturing mother nature in a surly mood.
The forecast for the next two weeks promises more of the same as this week go from lows of around -20 to near zero twice in the next seven days.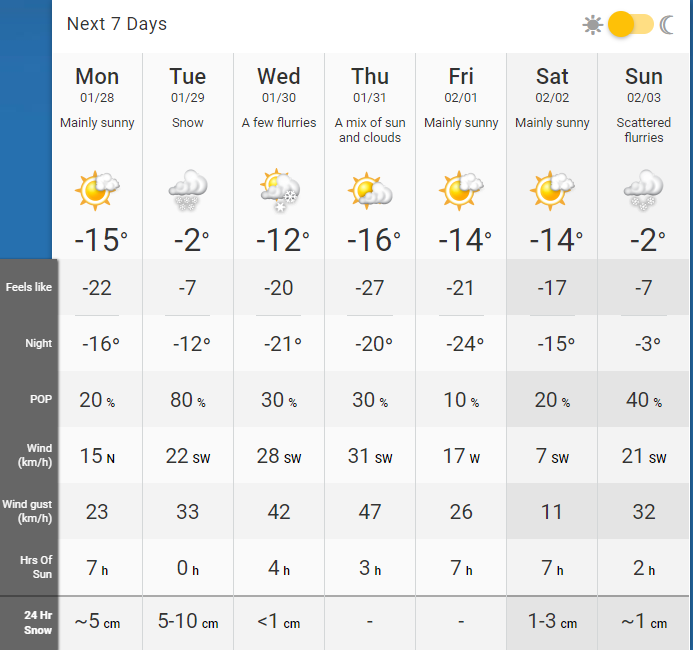 Then by the following week we're touching near or exceeding zero a couple of times.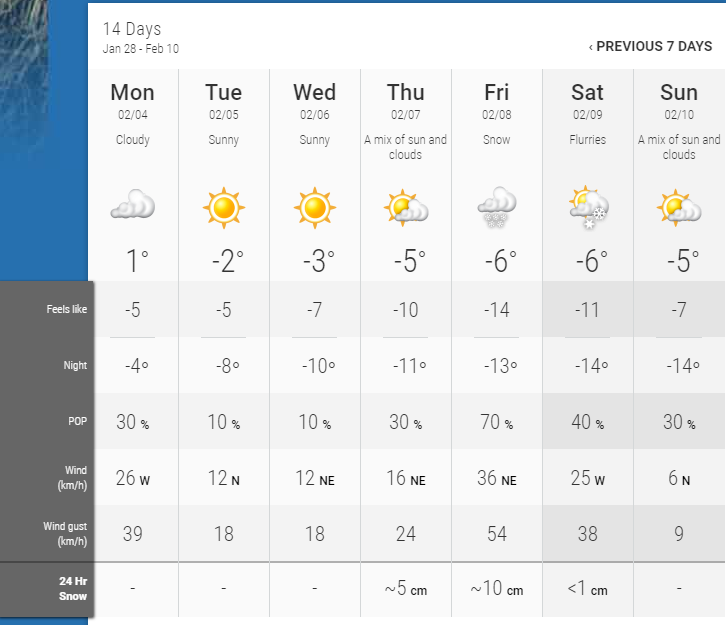 On a graph, it looks like this. With Sunday and Monday being the outliers as the lows for the day exceed the normal highs.
Some extra reading on the subject from Uni Research. "Understanding why nights are getting warmer faster than days."

ScienceDaily. ScienceDaily, 10 March 2016.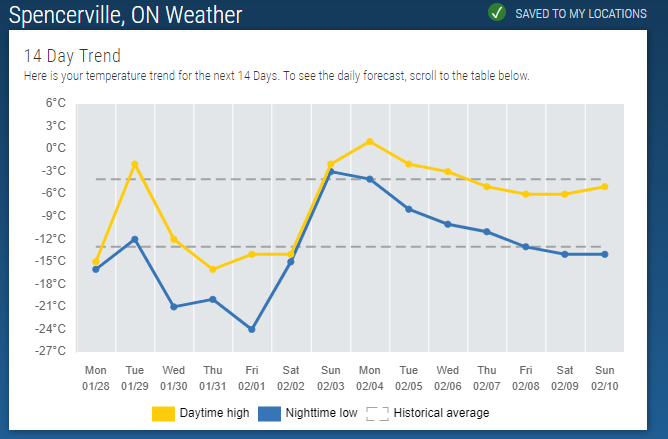 Whether this is the near norm for winter in these parts, well I'd guess that things are only going to get weirder but maybe more photogenic.