Lakeland Flowers, located in Abbotsford, British Columbia, is the Fraser Valley's largest U-pick flower farm, with over 100,000 blooms each week. The farm began it's 8-week season of sunflowers, on July 10th, and tickets cost only $10 for access to the fields and 5 pre-cut sunflower stems. As the season begins to wind down, the farm is offering 10 flowers at admission.
Lakeland flowers is a family-run business, established in 1974 by Peter Warmerdam, and now owned and operated by his son Nick, expanding from a small operation to a business with nearly 100 employees in the past 50 years. Despite its huge growth, the farm continues its legacy of small-business hospitality, with online reviews raving about both the experience and the staff. "You could spend so much time here as it's quiet and just breathtaking," writes one Google review; "Staff are friendly and courteous" writes another.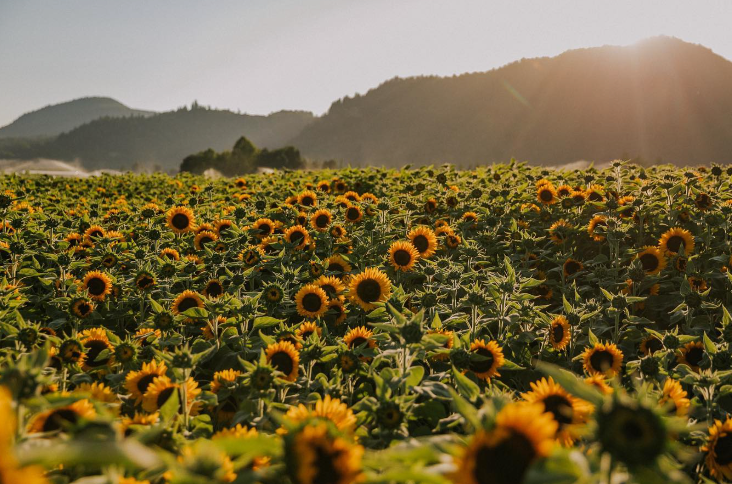 This is a must-go location for any nature-lover this summer, and the farm's COVID-safe procedures make it a fun and safe activity to add to your weekend plans. Ask the staff at the gate about their new growth fields to get the latest scoop on the 2022 season's attractions, which are cited on the website to include lavender, tulips, and peonies.
Flower farms are an increasingly popular destination across Canada, with COVID19 adding to the demand for distanced destinations. For next season, visitors can purchase your tickets online to take advantage of their early-bird discounted rate, or buy your tickets at the gate.