There some places on this planet you visit once and thereafter you are always drawn back.
For me, Jasper and in particular Athabasca Falls is one of those places.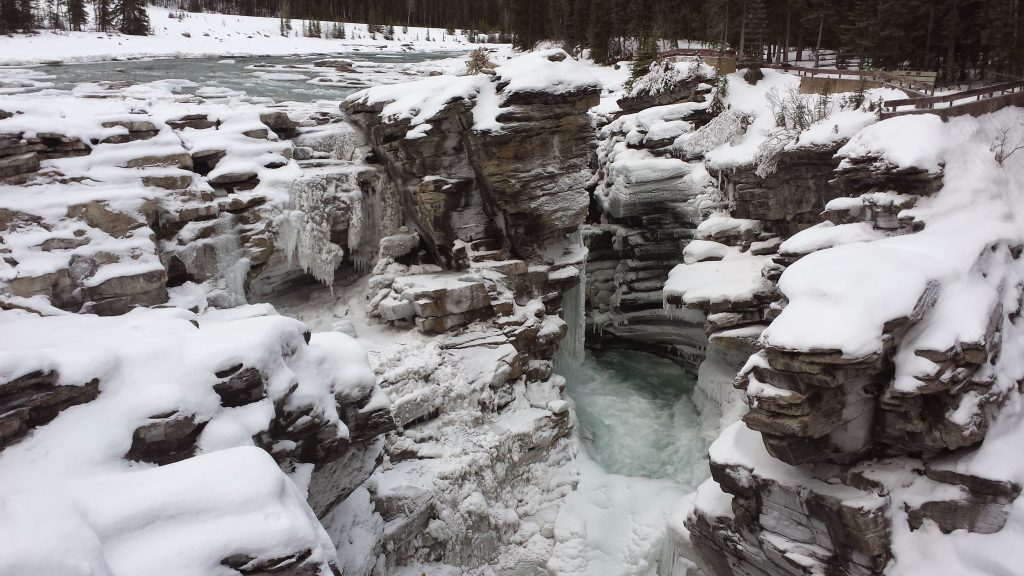 Of the many places I've been in the last few years – the falls always beckon when I'm anywhere close. The reasons? Mostly personal, a reminder of good people and better times mostly I suppose.
Then, of course, there is just the sheer awe-inspiring natural beauty of the place. The colours in the rock. At the right time of the year, the varied shapes of the ice and the power of water carving through rock over the eons always leave an impression.