in a very long time.
Joined a small group from the Kingston Outdoor & Adventure Club for my first real hike in, well, a very long time.
I walk / hike all the time of course. Modest short and mostly flat paths in Eastern Ontario and on my car travels. Haven't down major ups and downs in quite some time. It was probably before social media to give you some idea.
Some up first, the Adirondacks? Yeah that seems wise.
To be precise – Rainbow Falls & Indian Head followed up by Jay Peak.
Indian Head and Rainbow Falls is a 17.9 kilometer moderately trafficked loop trail located near Keene, New York that features a waterfall and is rated as moderate. The trail offers a number of activity options and is best used from April until October.

All Trails
Um…. 17.9 kilometers?
Thankfully a large part of this, at least for me, is on a road surface and fairly flat something I'm used to.
And definitely worth it. Like standing in a small slice of rain forest as the water cascades down a 150 feet over a rock face. The greens are everywhere and every shade.
Next the push on to Indian Head about two kilometers and just over 200 meters in elevation gain with an average grade of about 25%. Terms I've decided I've decided I'd best become familiar with if this is going to be a habit.
Along the way, a small waterfall, the perfect place for a break and a swim for one intrepid soul.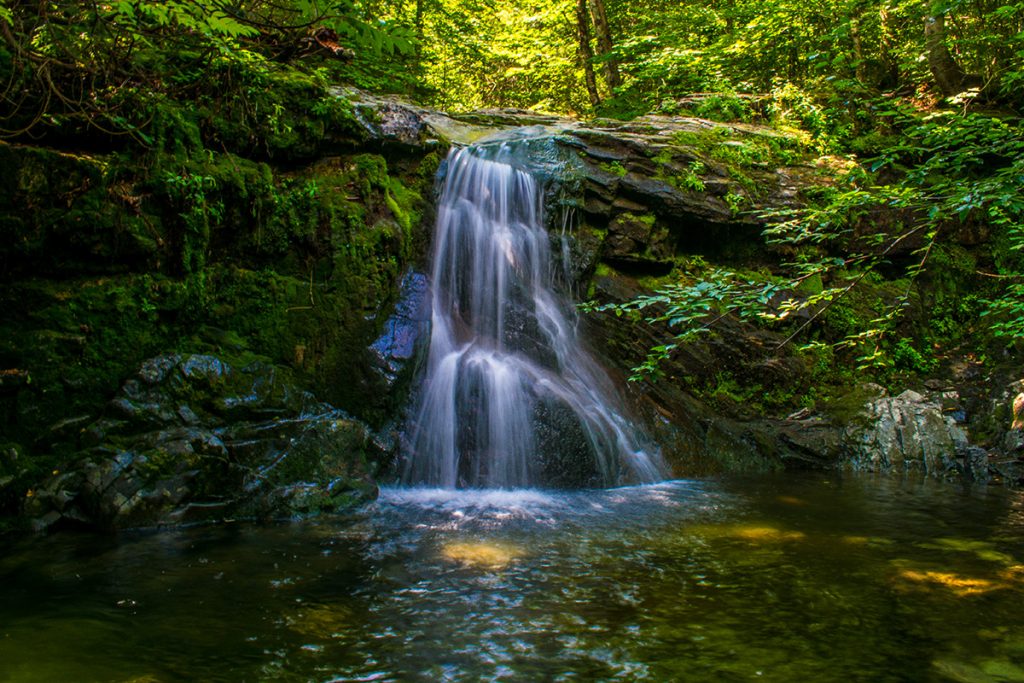 Indian Head Mountain is located in the southeast corner of Greene County, New York. The mountain, named for the appearance of its profile, is part of the Devil's Path range of the Catskill Mountains. To the northwest, Indian Head is separated from Twin Mountain by Jimmy Dolan Notch; to the southeast, Indian Head is flanked by Plattekill Mountain.

From Wikipedia, the free encyclopedia
Stunned or hallucinating perhaps… but what opens up before me is one of those challenges as a photographer I'm never sure I'm up to. The fjord-like vista is indescribable. Three of my favourite pictures of the year came from this vista.
The eight kilometer, mostly downhill, hike back out became a challenge as fatigue set in and the skies opened up on the back of a pretty impressive thunderstorm. Just as we reached trail's end the sun returned and we dried out while resting up a bit as well.
A good first, in a while, hike.