The coldest hike, I think so far, the wind a bit bitter with a cold front moving through that will see the temperatures go from just above freezing at noon to -18 overnight.
Ah January, we missed you….
The loop is rated moderate and six months ago I would have argued with that rating… today I would say only moderately difficult. A couple of steep sections made interesting by snow and ice but really not that bad and if you're up to 10-12 kilometers you should have no problem.
Today's group was done in three hours and that's with me anchoring down the back end of the line.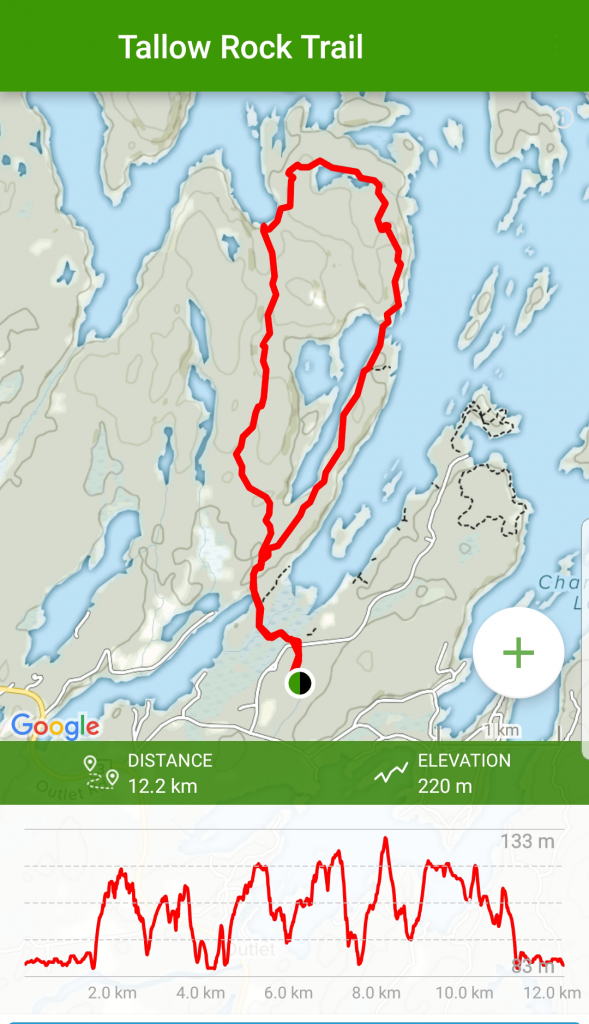 Tallow Rock Trail is a 12.2 kilometer loop trail located near Outlet, Ontario, Canada that features a lake and is rated as moderate. The trail is primarily used for hiking and walking and is best used from May until October. Dogs are also able to use this trail but must be kept on leash.

All Trails
One nice little feature, set up for the skiers, is distance markers on the trail.
The folks over at Kingston Things To Do have an excellent step by step tour of the trail.