The Aurora Borealis, one of the 7 wonders of the Natural World, is a bucket-list attraction for many. While tourist destinations for the lights exist in most countries bordering the Arctic Circle, including Alaska, Iceland, Norway, and Greenland, Yellowknife is the best place in the world to see the lights. It's dutifully crowned the 'Aurora Capital of North America', and sightseers have a 95% chance of seeing the lights when visiting in Mid-November – April, as recommended by the city.
Yellowknife is home to many destinations that will help to guide your viewing experience of this amazing natural phenomenon. Here are three of the best Canadian destinations for viewing the Aurora Borealis.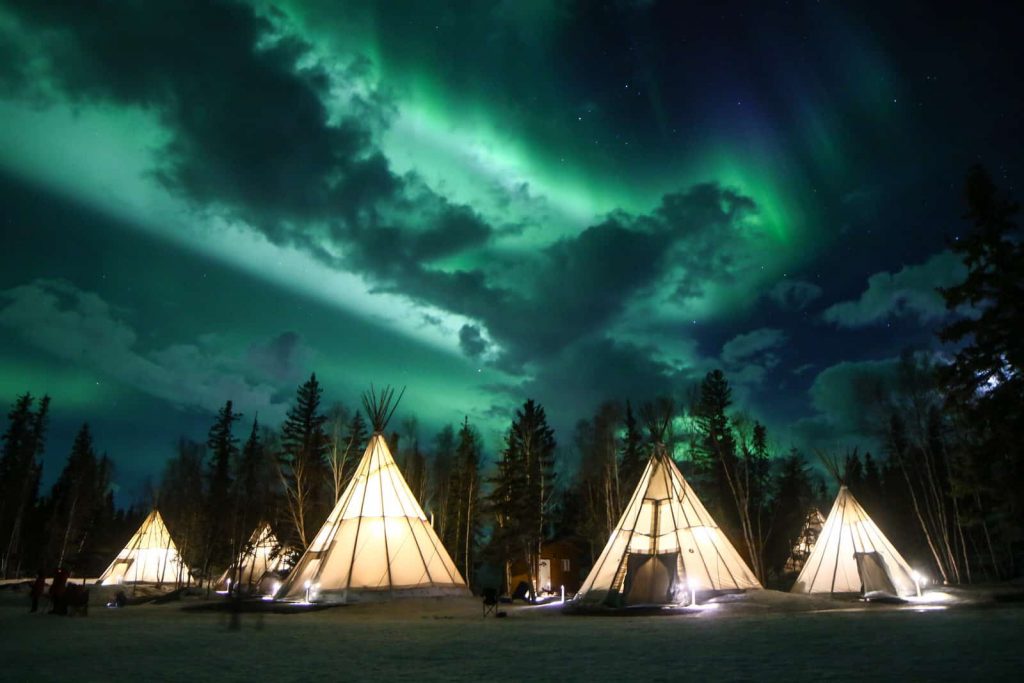 Aurora Village
Just a short drive out of the city of Yellowknife, Aurora Village can be found on Ingraham Trail. This hotel offers guests the chance to spend the night under the stars (and hopefully, under Aurora) in a private heated teepee. Hotel packages come with tours and viewing opportunities, and even winter clothing. The Aurora Village is named one of Canada's Signature Experiences.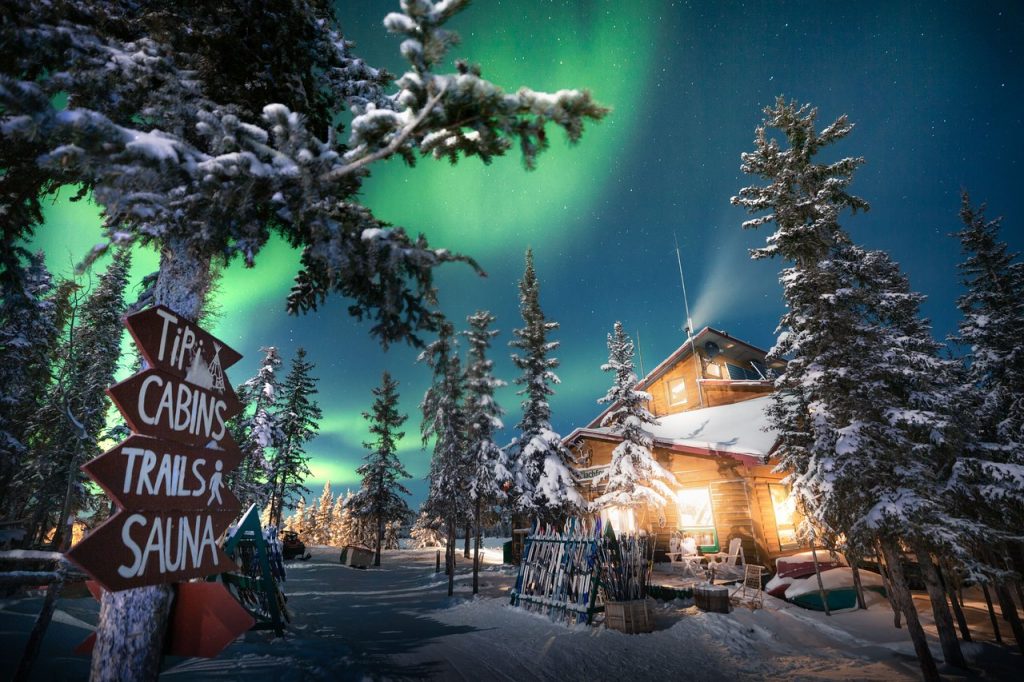 Blachford Lake Lodge & Wilderness Resort
Blachford Lodge is a cozy and comfortable destination for travellers who like the comforts of a full-service hotel. The lodge offers many different ways to view the lights: while sitting in the hottub, via snowmobile or ski, or in the comfort of your private room, complete with a panoramic view of the Aurora.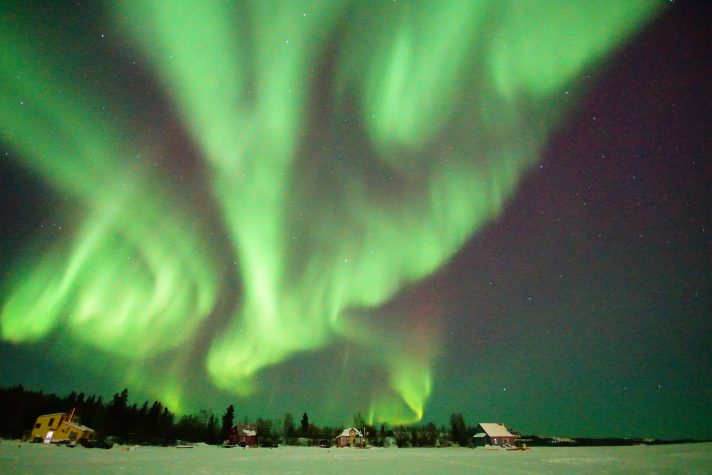 The Floating BnB
For travellers who prefer off-the-grid living, The Floating BnB offers a viewing experience right on Yellowknife Bay. The BnB rents out various suites in two floating homes with many amenities, including kitchen space, to make you feel right at home. A wrap around porch provides a spectacular spot to take in the Aurora in the middle of the lake. It's a truly unique experience for those who prefer to get away from the crowds of tourists.