Fall colours. Very Nice.
Fall colours and the American Northeast. Special.
Fall colours, the American Northeast and the Atlantic Coast. A match made in heaven. At least for photographers.
Deciding on a fall trip consisted of two factors. One – needs to be reasonably close and short so I can slow down and "smell the roses' as it were. Two – fall colours. Acadia National Park on the Maine coastline seemed the perfect fit. It was.
As happens I was late leaving, the weather was poor so a combination of things conspired to make me late to arrive at White Lake State Park in New Hampshire (Gallery above). Well too late to get images of what turned out to be a grey day in any case but it did give me some time to plan the next couple of days out using the park as my base of operations.
Up first, Cathedral Ledge in the White Mountain National Forest.
It did not disappoint. I ended up going back a total of three times trying to catch the magnificence of this place. Even captured some time lapse video – something I had never attempted before – it turned out better than I expected.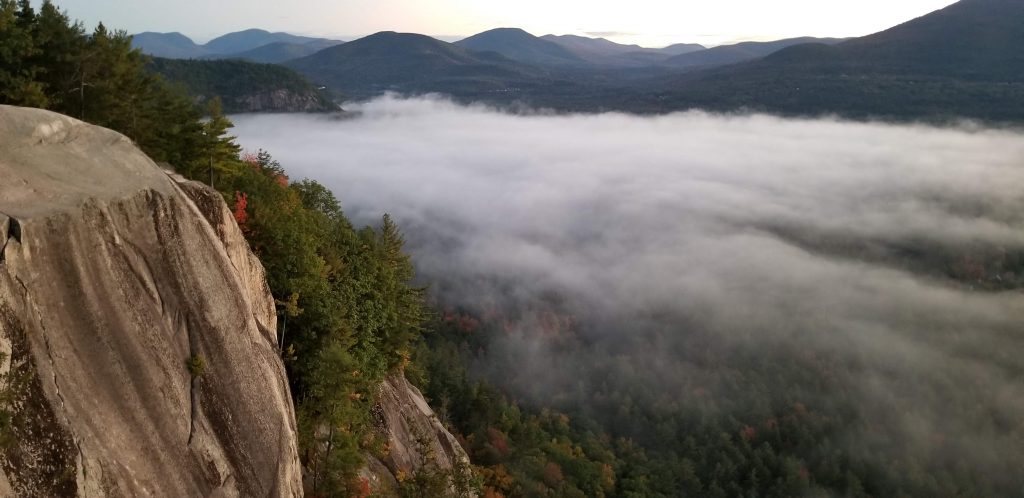 Back at the campground decided to take the hike around the lake – see the first gallery – and for the first time ever was photo-bombed by a duck! Trying to get a low angle shot of some lily pads and the sky reflecting in the water when…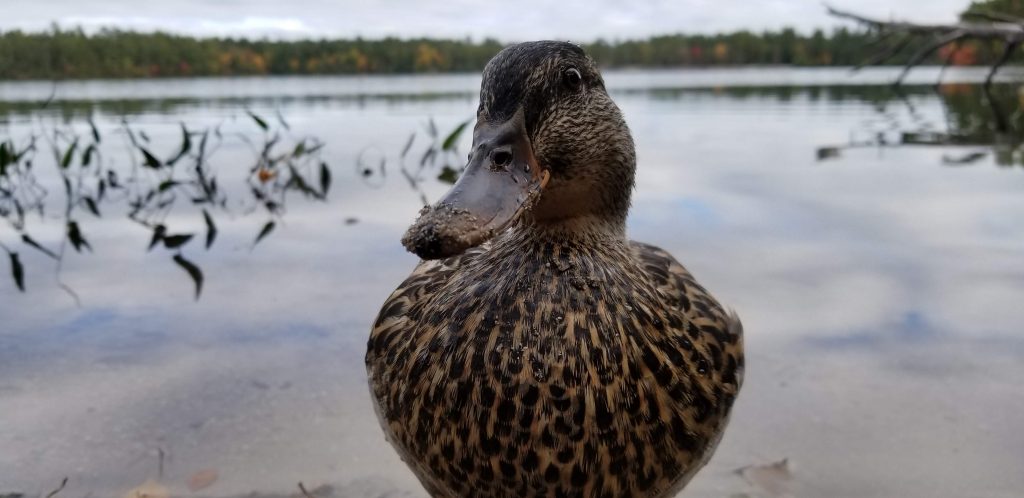 She just walked into frame and just sat there. Eventually, after I petted her head a couple of times she carried on trolling the shoreline for food. It was marvelous and a great send off for the next stop Acadia National Park.
Acadia National Park is an American national park located in the state of Maine, southwest of Bar Harbor. The park preserves about half of Mount Desert Island, many adjacent smaller islands, and part of the Schoodic Peninsula on the coast of Maine. Acadia was initially designated Sieur de Monts National Monument by proclamation of President Woodrow Wilson in 1916. Sieur de Monts was renamed and redesignated Lafayette National Park by Congress in 1919—the first national park in the United States east of the Mississippi River and the only one in the Northeastern United States. The park was renamed Acadia National Park in 1929. More than 3.5 million people visited the park in 2017.

Wikipedia
I think half of those 3.5 million were there on Monday when I arrived. It got better and less crowded as the week went on. On my first afternoon I decided to head to Bass Harbour in hopes of getting a sunset picture of the famous lighthouse… apparently so did several hundred others. So I grabbed a quick shot and headed for supper.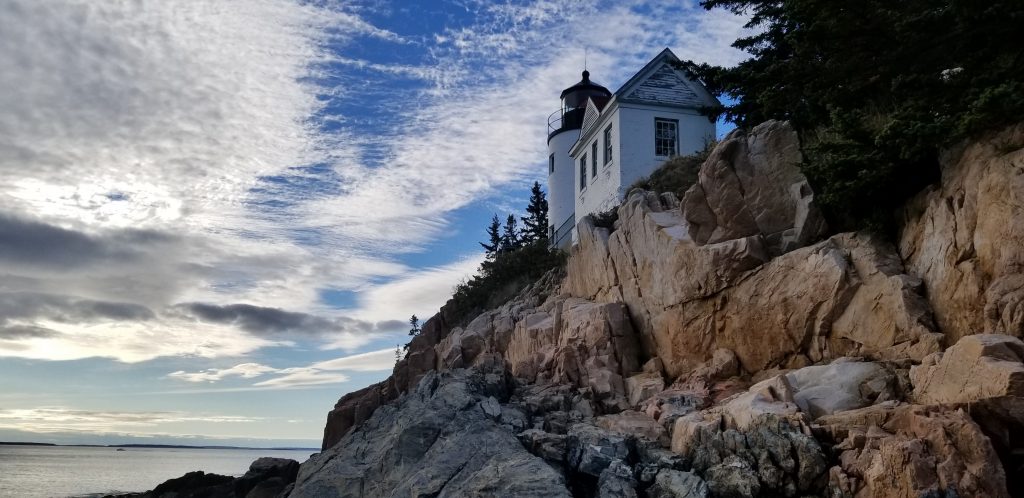 Everyone kept saying you have to see the sunrise from Cadillac Mountain. Apparently they told two friends and they told two friends… after three days of trying I finally made it to the summit to find this.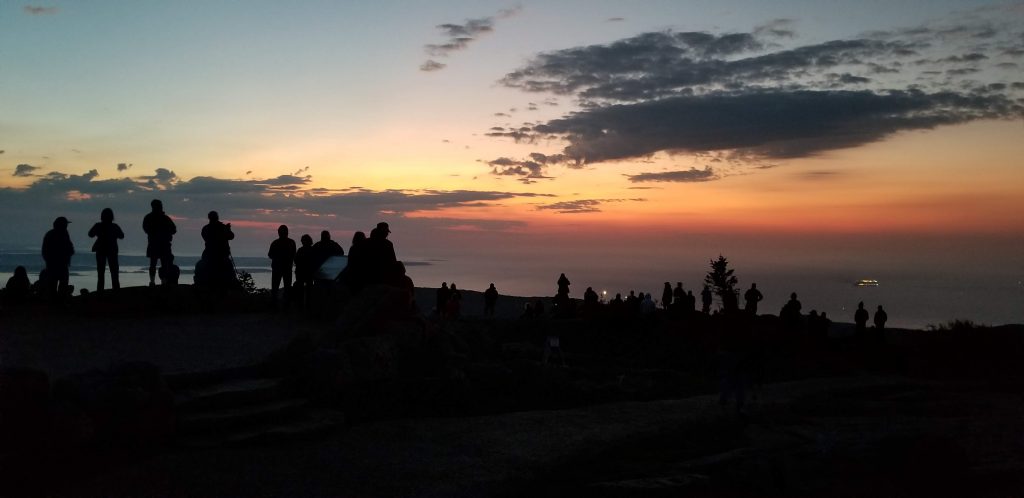 As it turned out the sunrise was short of spectacular in any case but at times like that a wise photographer once told me "look where everyone else isn't" and you'll be surprised at what you might see. In this case, it was a view more to the south and the sun's rays working there way up the side of the mountain, the shoreline off in the distance, early morning fog and the colours of fall.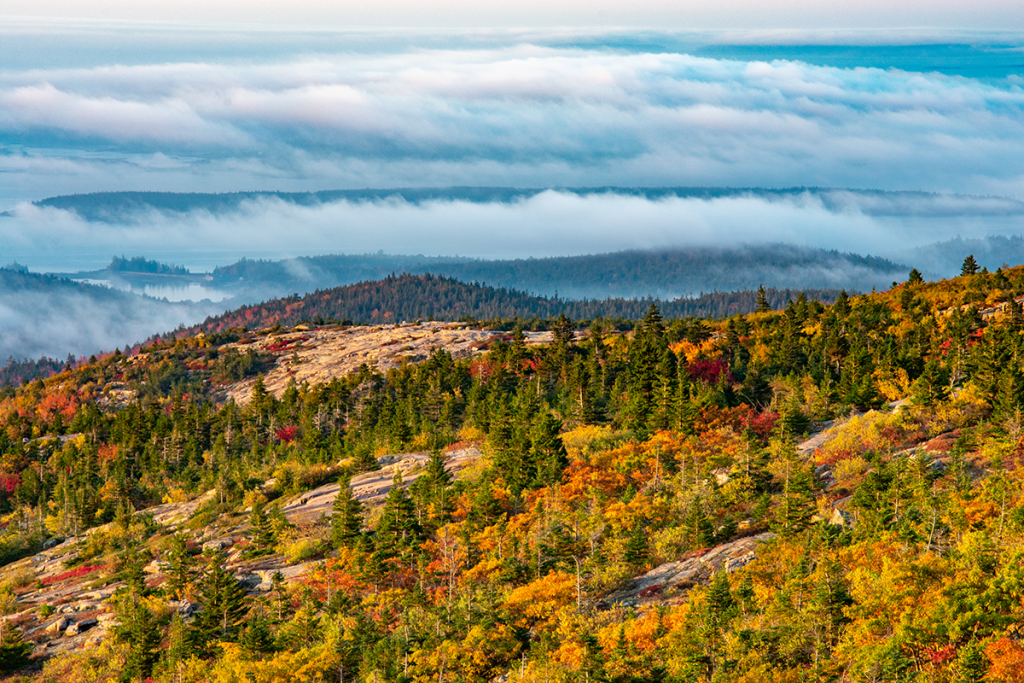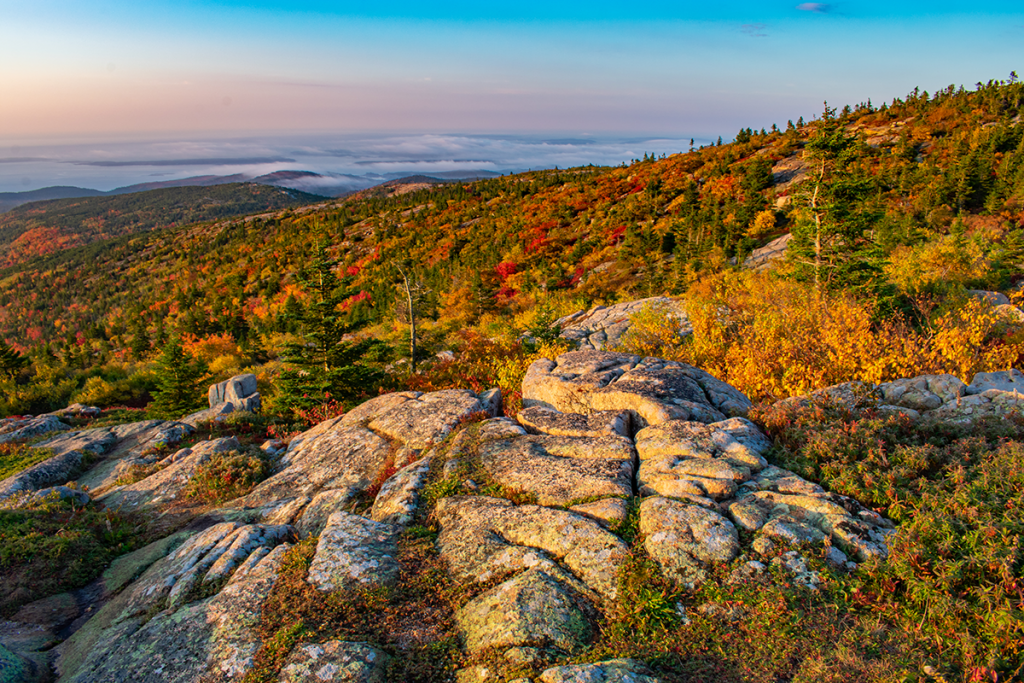 Occasionally I get complimented on one of my photos. Sometimes, no often, that particular image is from my phone. Beech Mountain and a sunset showed the fantastic side of phone photography once again. Got to the summit of Beech Mountain late one afternoon as on the map and satellite picture it looked like it might have excellent sunset potential – that and it had a fire tower you were allowed to climb!
Alas the western view even from the fire tower was not what I was hoping for…. consulting the trail maps the lower path back looked promising so off I set – despite realizing extending the journey probably meant at least some night hiking on the return journey, not my favourite. Sometimes small risks pay off with huge rewards. This was one of those times.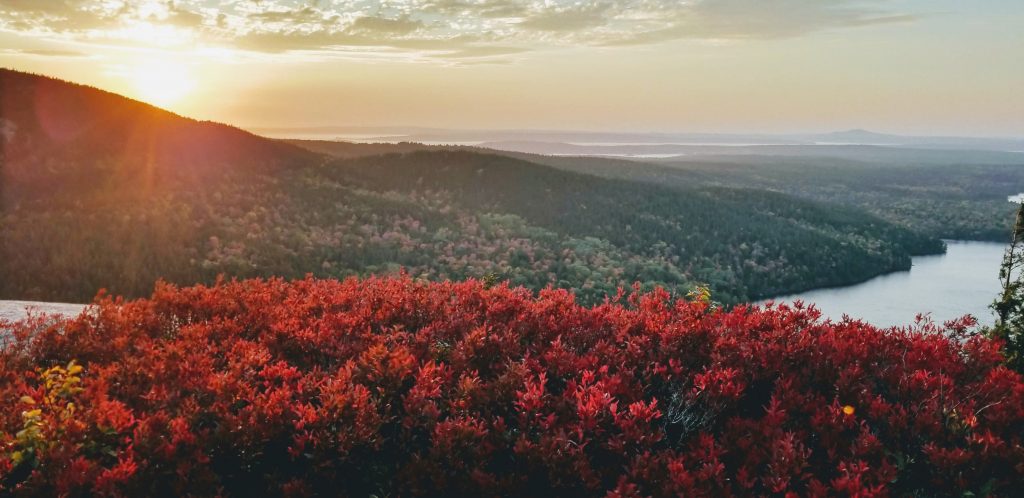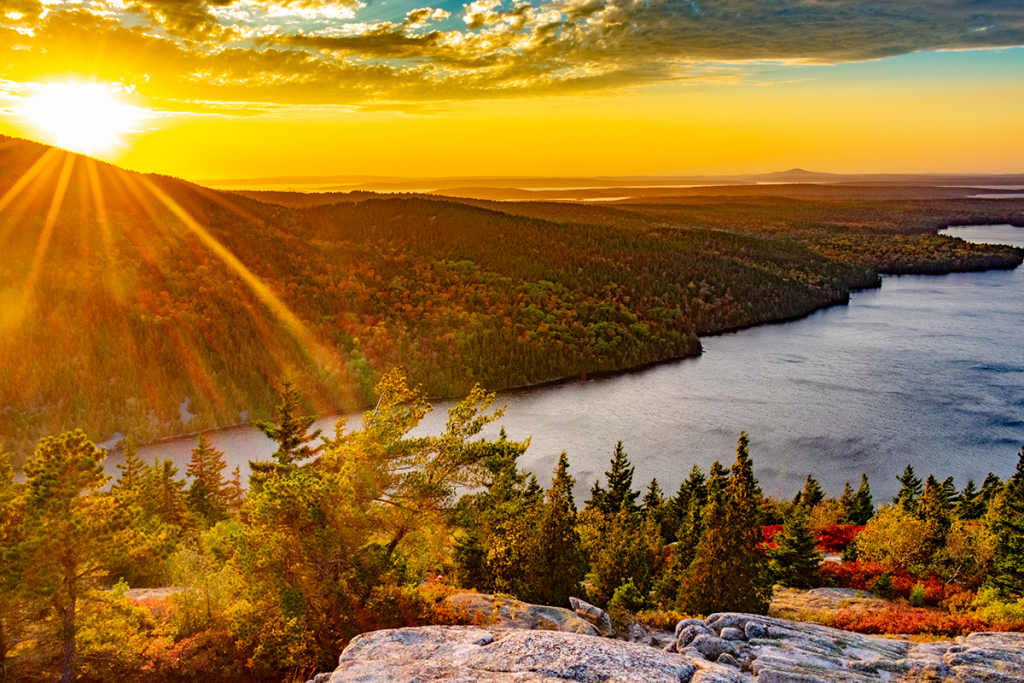 Now both images far from perfect technically- but considering the winds (you can see the waves on the water) were blowing hard enough I had to brace myself against a rock I think they turned out well.
The Ocean Path that runs down the eastern shoreline of Mount Desert Island is not to be missed. It begins at Sand Beach, and then meanders south for approximately 3.2 km until it arrives at Otter Cliff and Otter Point. The wave action is constant or at least while I was there and offers any number of chances to capture a great shot.