Moose Breaks Into Saskatoon School, During Class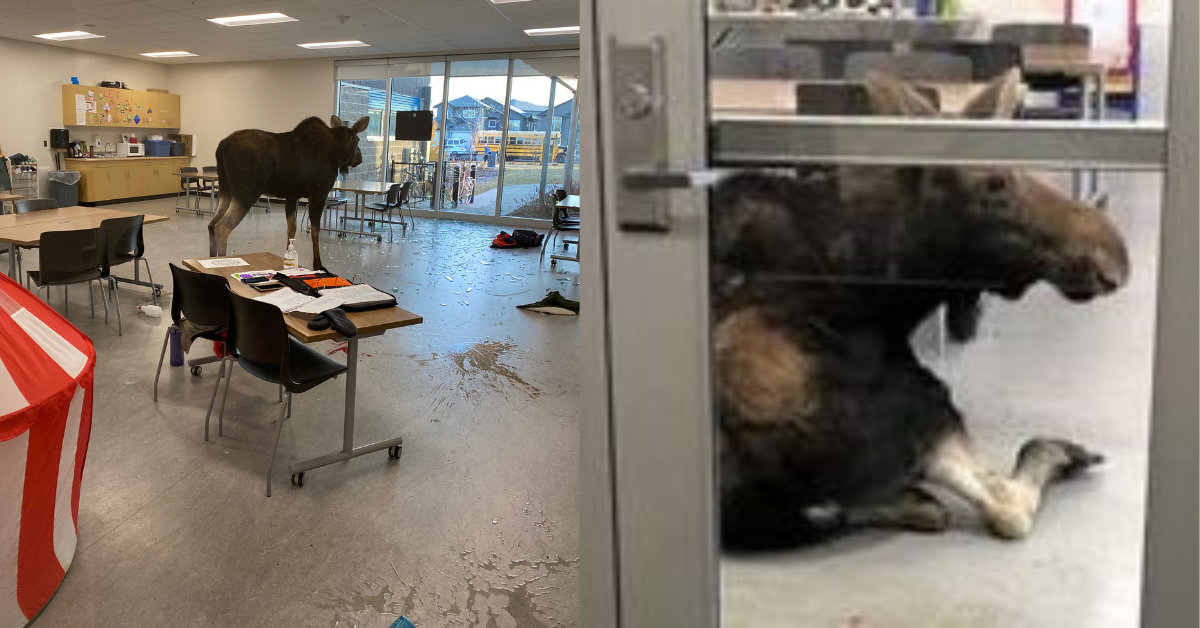 Only in Canada: Around 9am on November 4th, a moose broke through the window of an elementary school in a residential neighbourhood in Saskatoon. The school reports that no-one was injured, and the moose was removed safely.
The moose, which was spotted moments before wandering the downtown streets, was quickly picked up by local twitter, including city resident Pat Dubois:
Pat was at Syvlia Fedoruk Elementary School when the moose made its grand entrance through a classroom's full-length window.
Students were evacuated safely, and animal control safely removed the moose and released it outside the city.
Photos via @patdubois